1950 19' Chris Craft Racing Runabout
Excellent condition with new bottom, new bookmatched sides and new decks. Here's your second chance to own this great boat. You may recognize it as a boat we offered last January. It was sold, and now we have bought it back again. Mitch had it in the water for a week, and it ran great. Recently received 3 coats of varnish. Restored instruments and rechromed hardware. The new turquoise upholstery is the original color for the boat. New water-line cover included. Powered by a rebuilt Chris-Craft "MBL" 158 h.p. engine. Newer 2006 trailer included. $59,900. (3h)

This boat is sold, but here is a 1954 19' Chris Craft Racing Runabout for sale with financing available!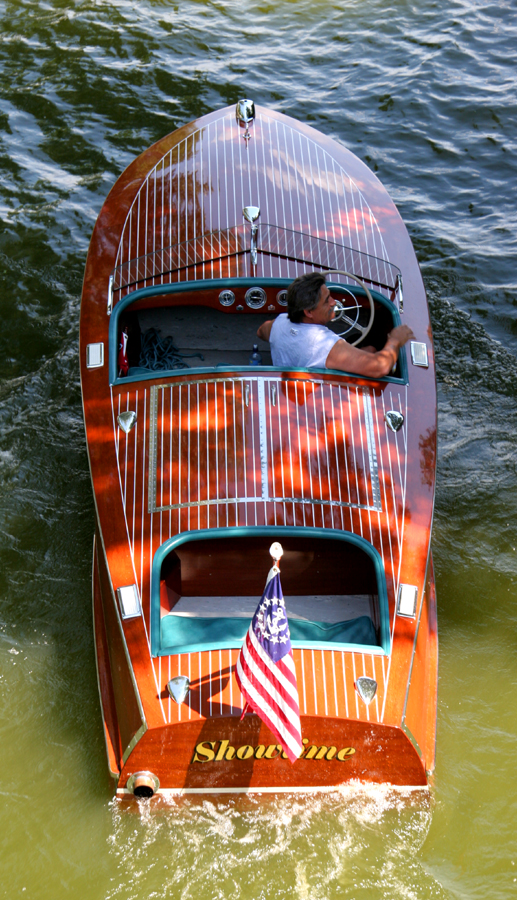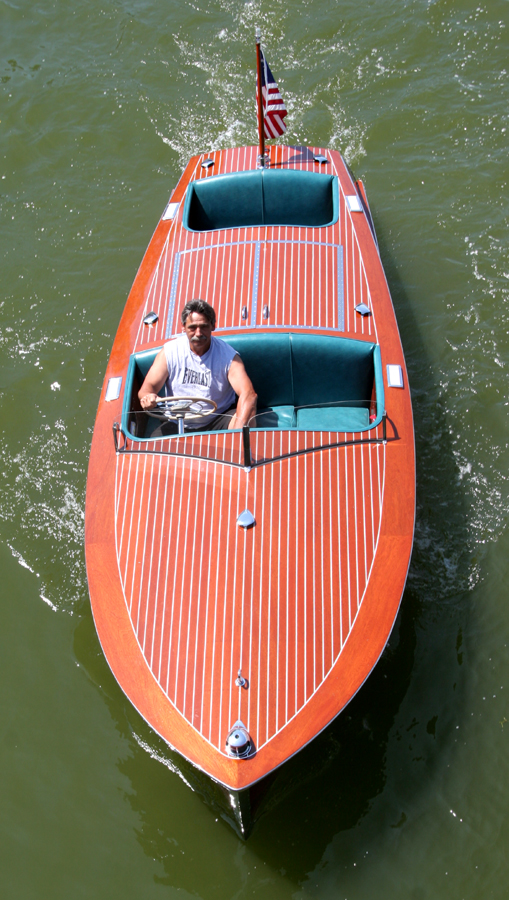 The above 3 pictures were taken in August 2008 when the boat was in Lake Minnetonka for a week.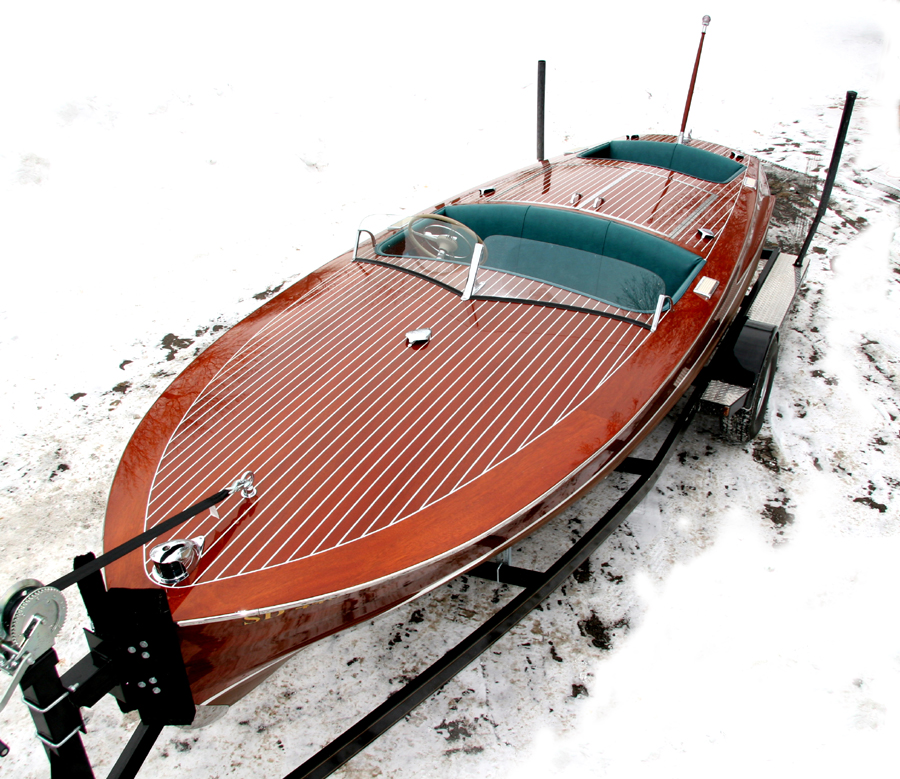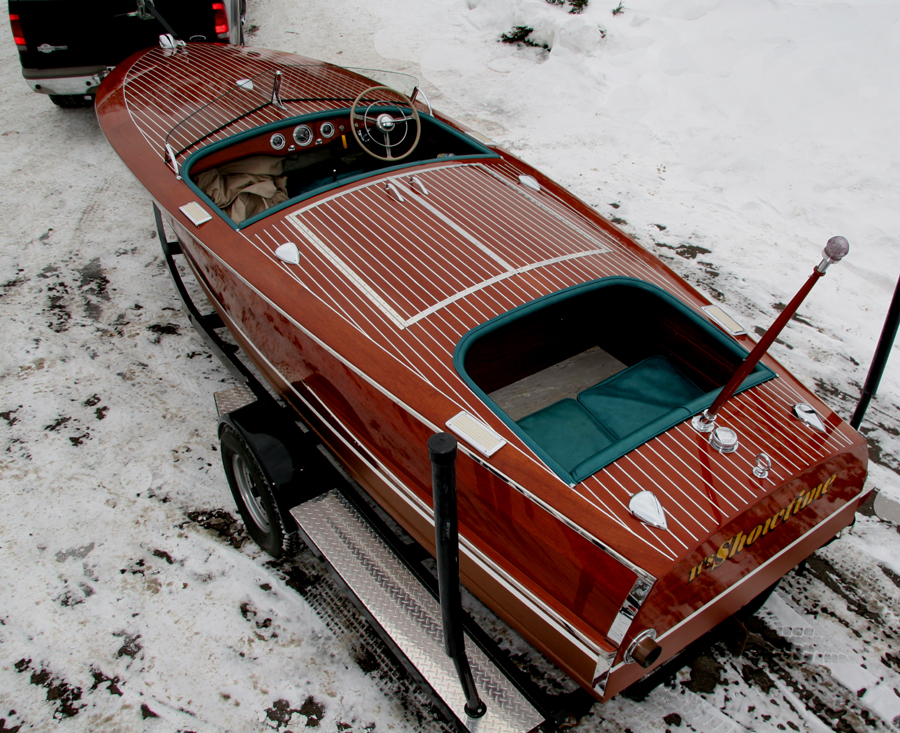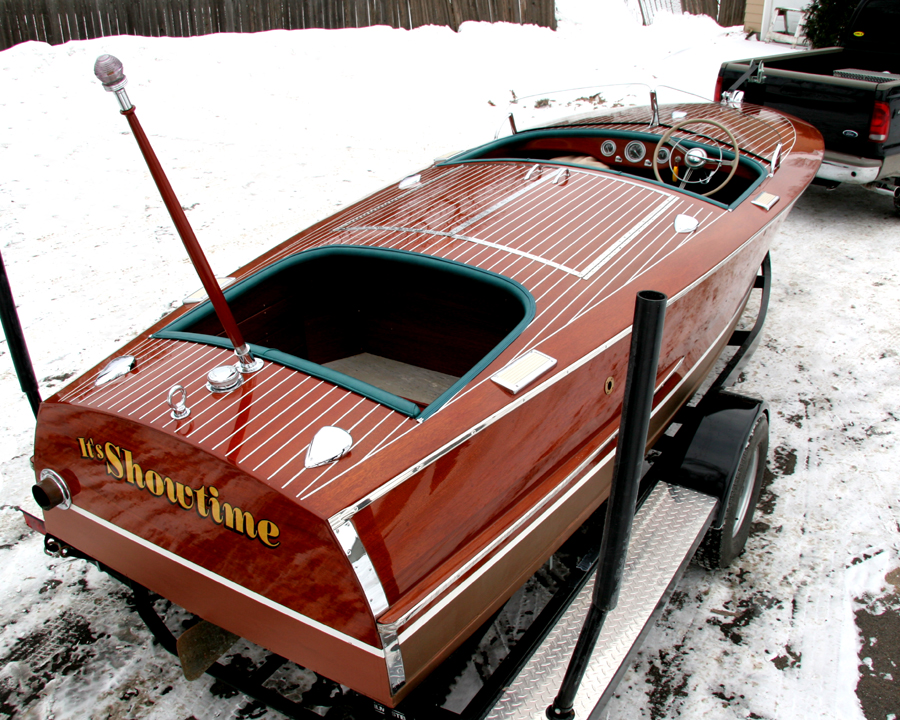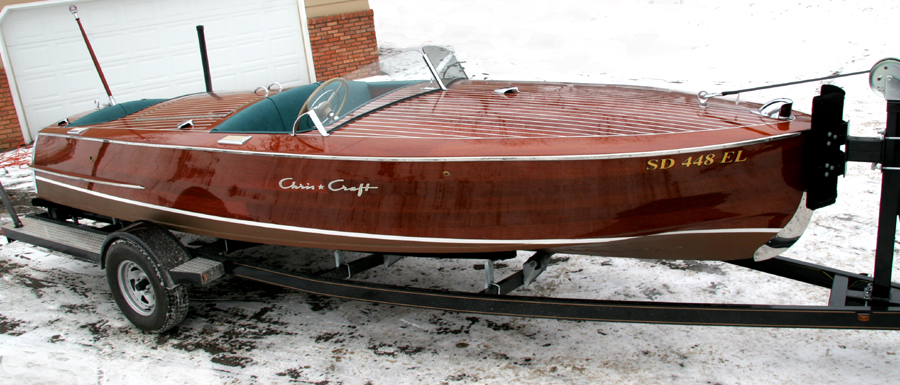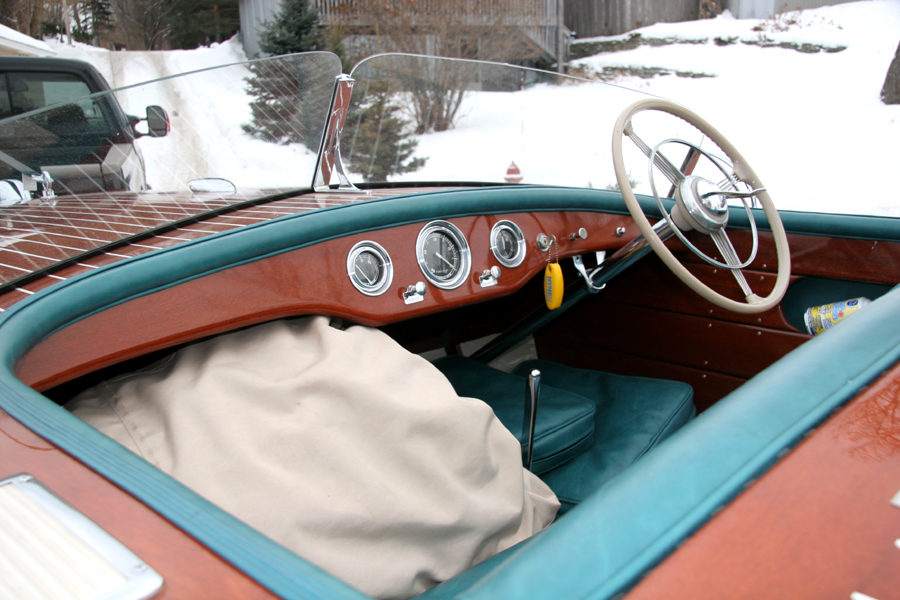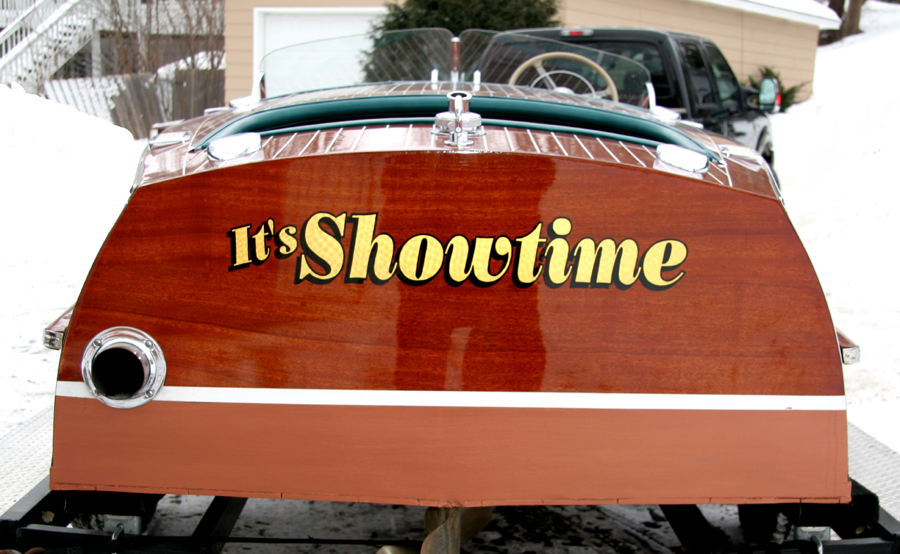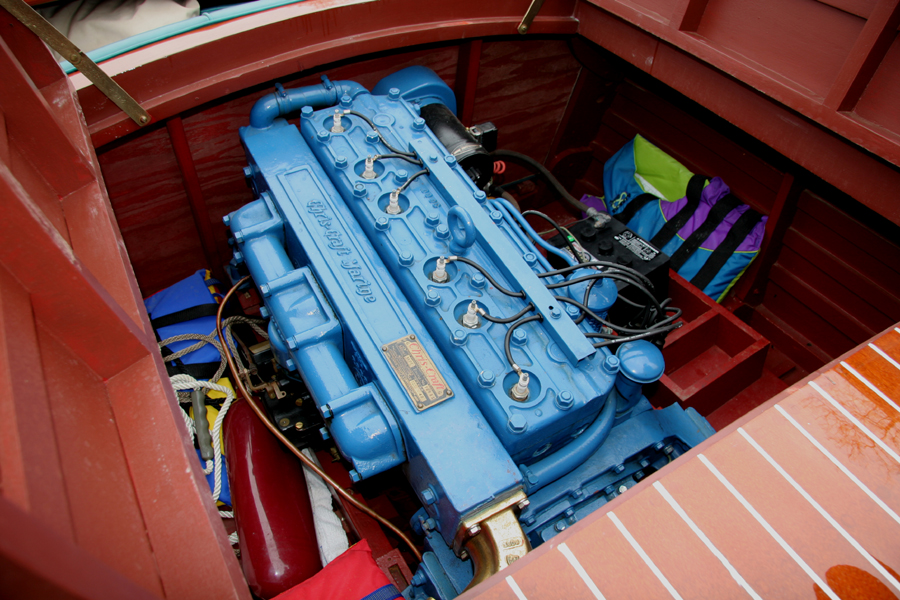 Above pictures were taken in January 2008
Below pictures were taken in 2005 (It's nice to see pictures without the snow!)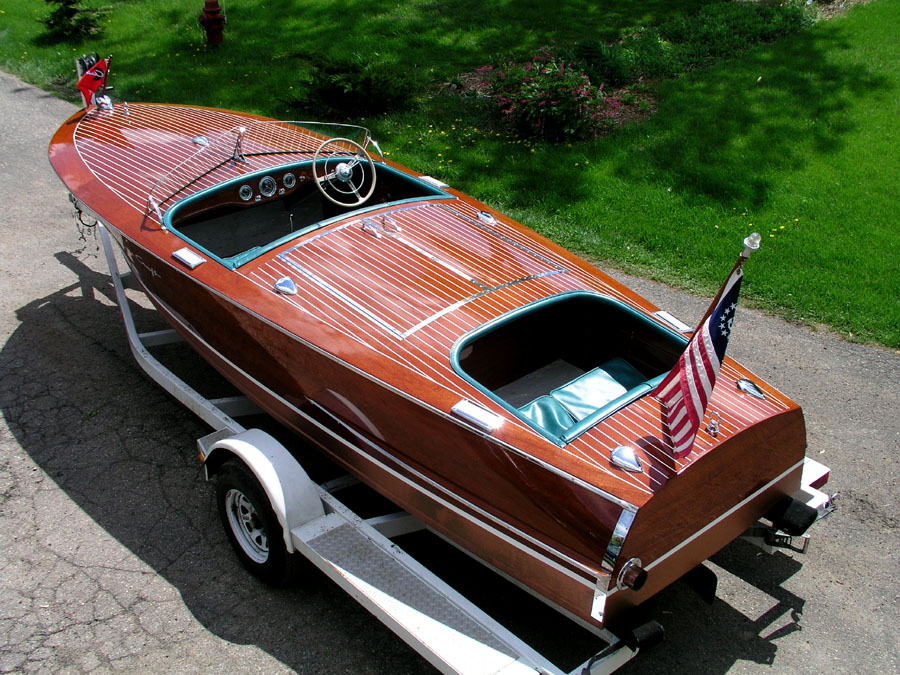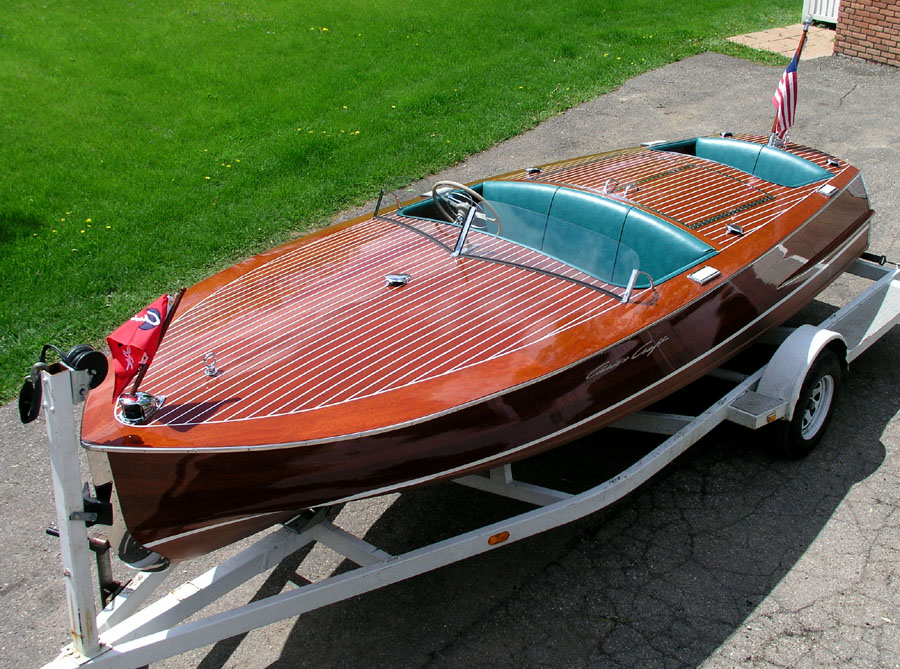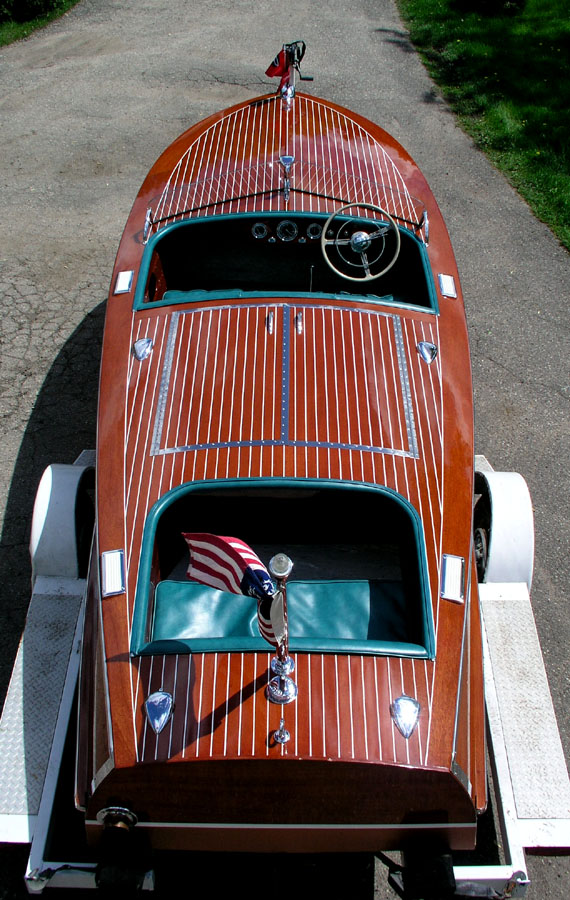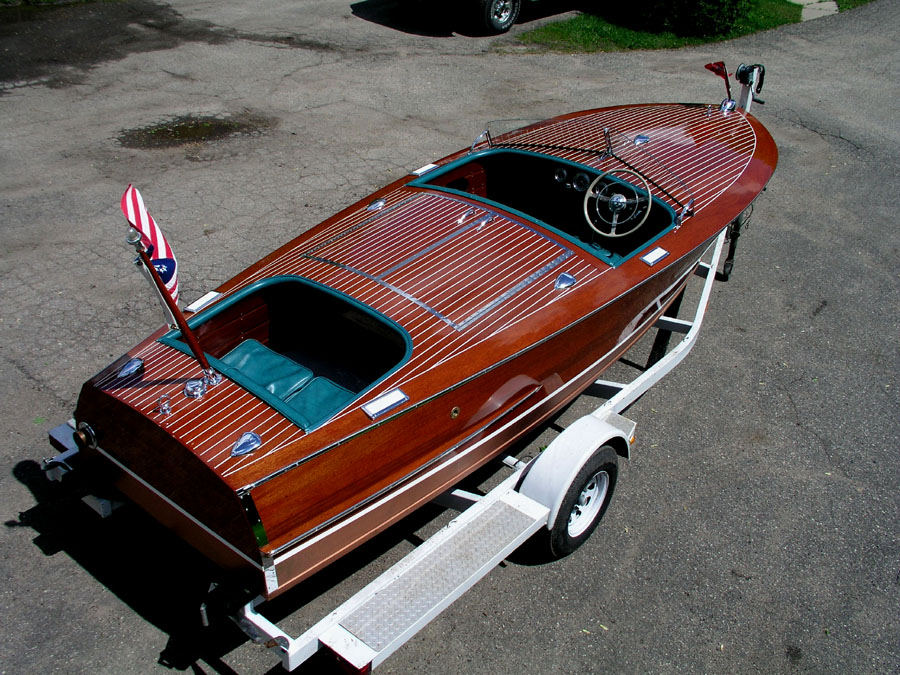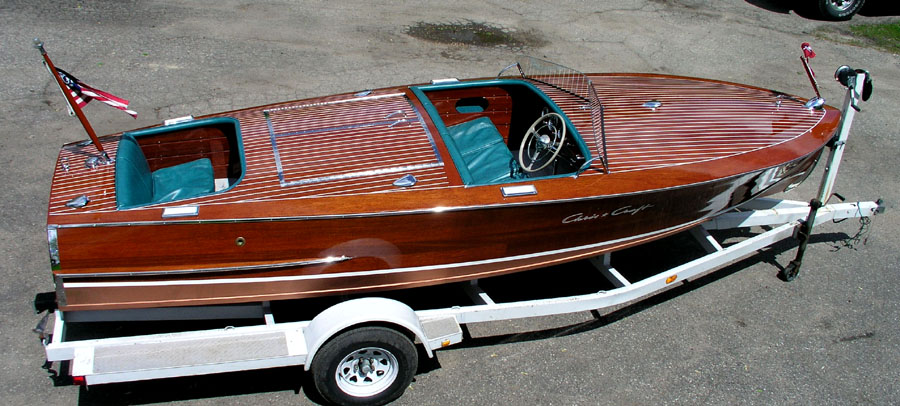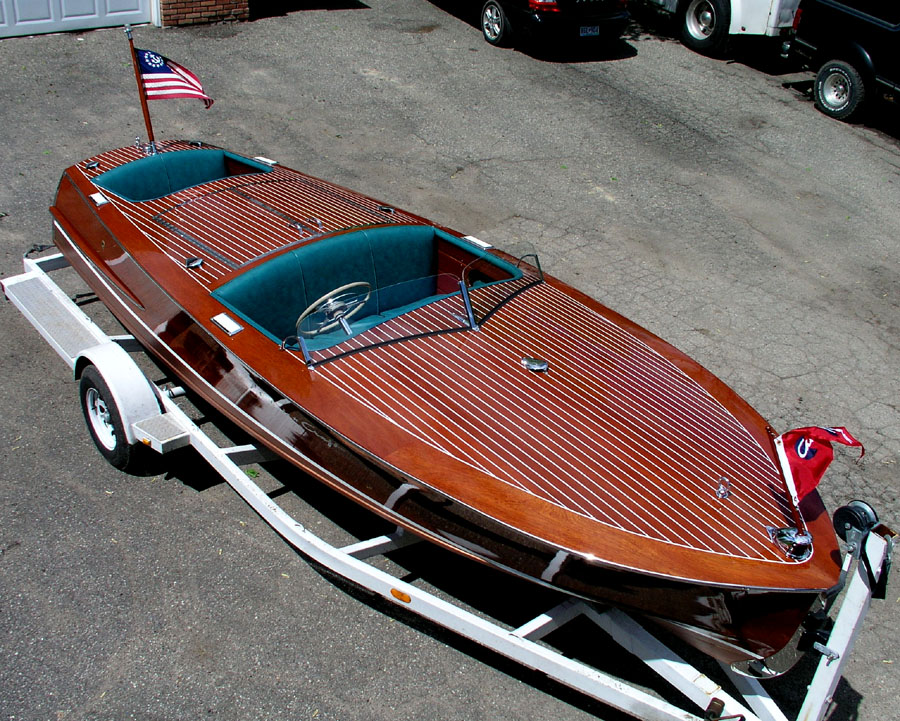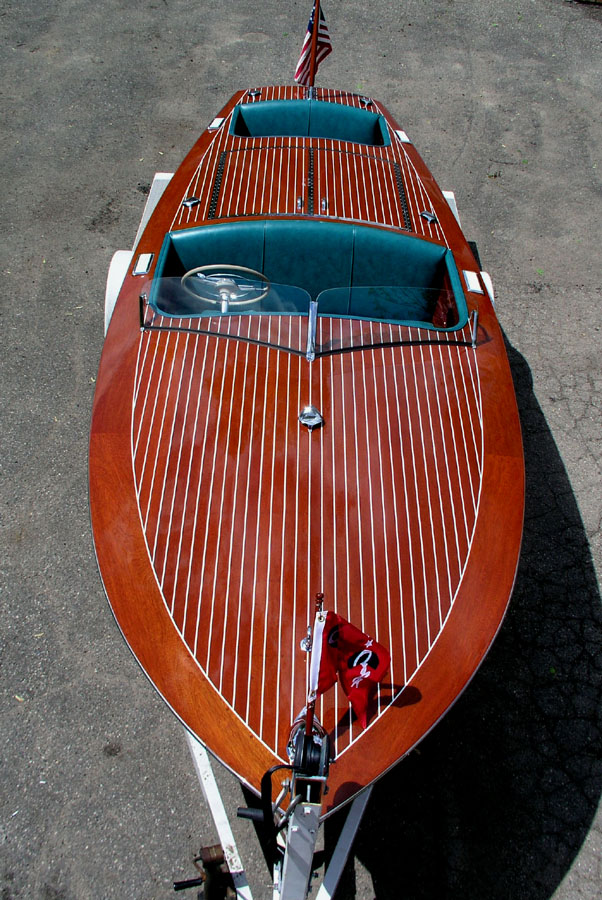 LaPointe's Antique & Classic Wooden Boats & Motors
3824 Sunset Drive, Spring Park, Mn. 55384 USA
952-471-3300