1949 17' Chris-Craft Deluxe Runabout
Project condition. Much more than just a "pattern boat." This is the easy project that you may have been waiting for. Has been in storage since it was last licensed in 1991. Needs to be stripped and refinished. Appears much more solid than the average project boat. Note the 3-spoke deluxe steering wheel. Has the wrong windshield, but the correct one is available new. Trailer is not lovely, but it has new tires. Large optional 120 hp "KLC" engine. $12,500. (Inventory #3k)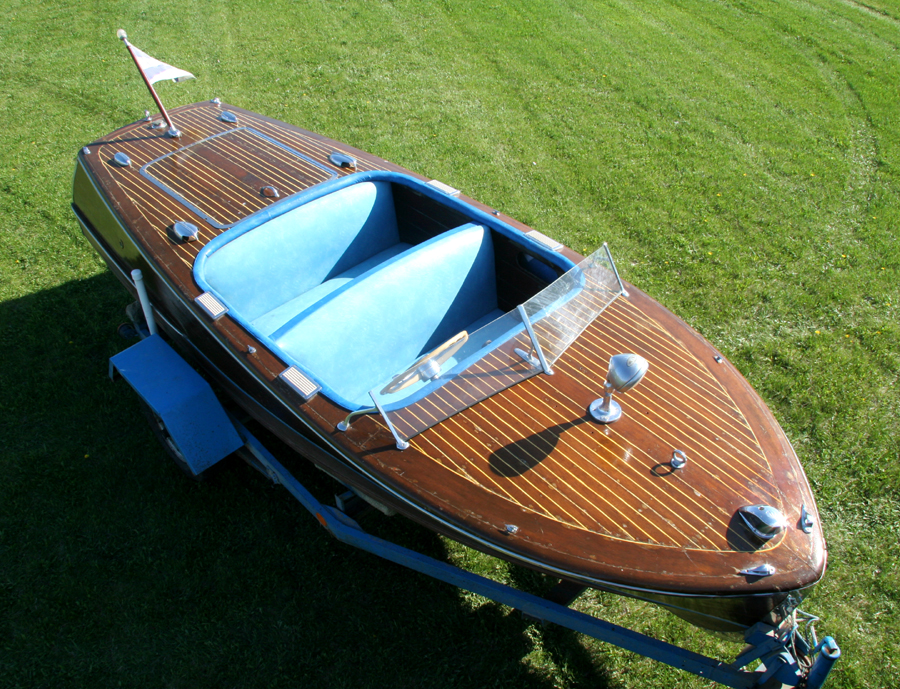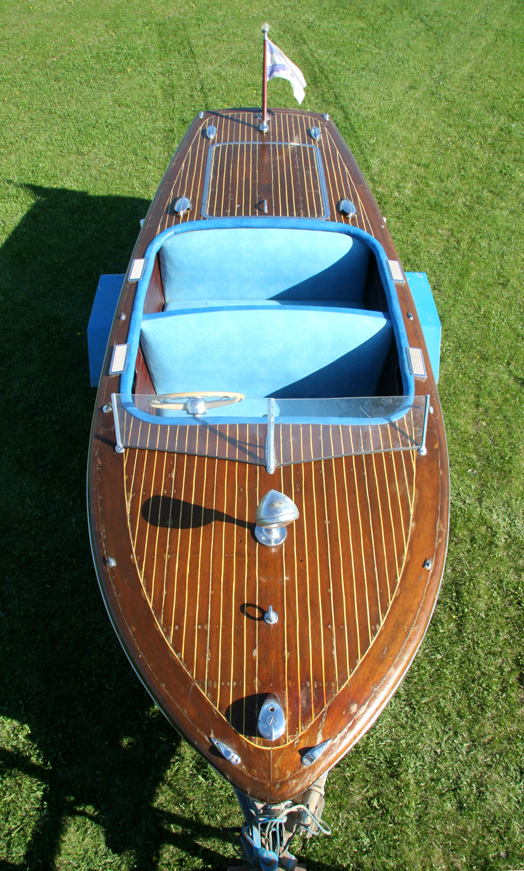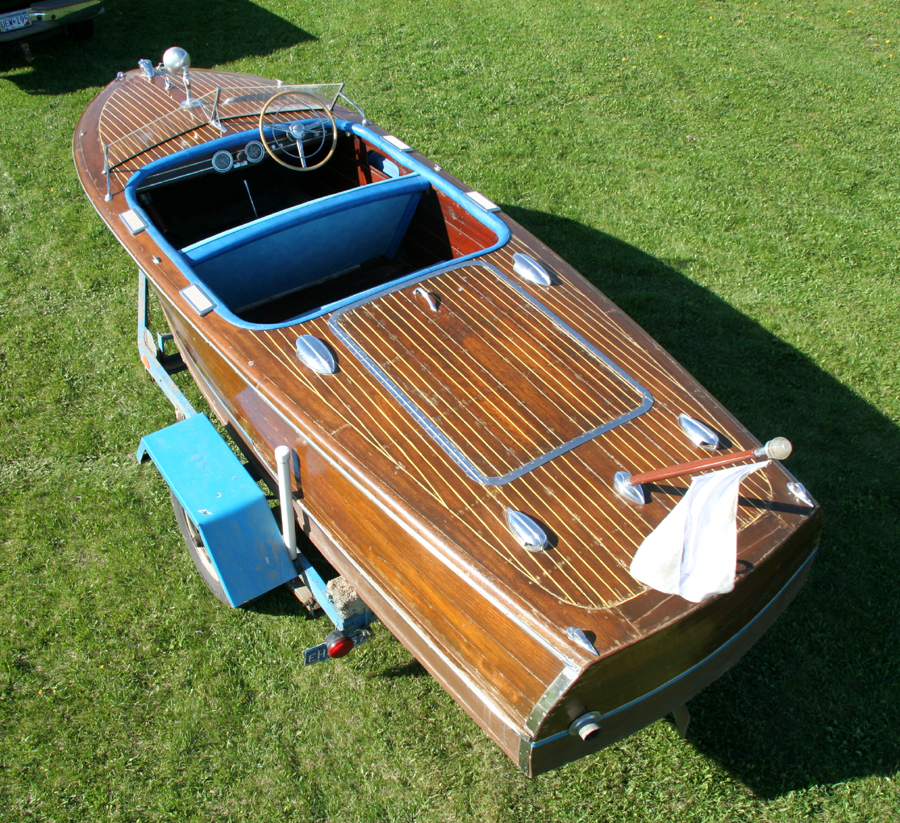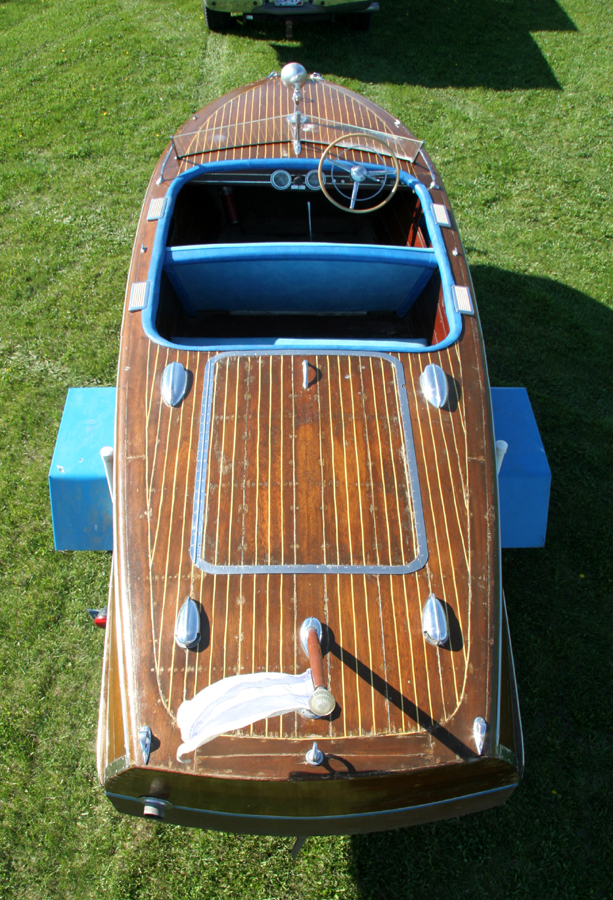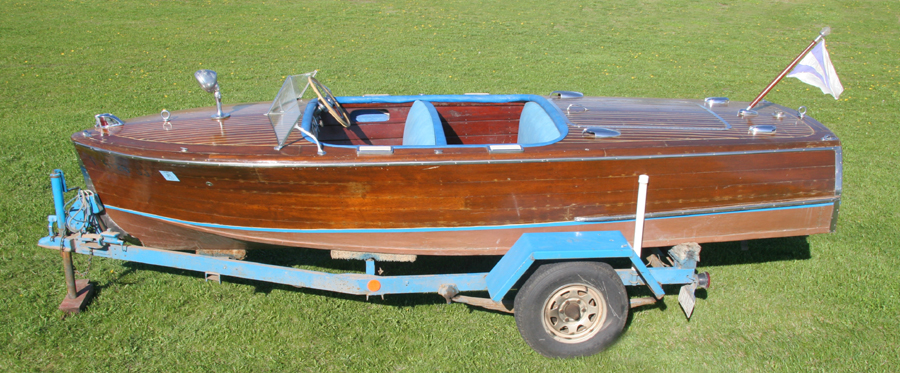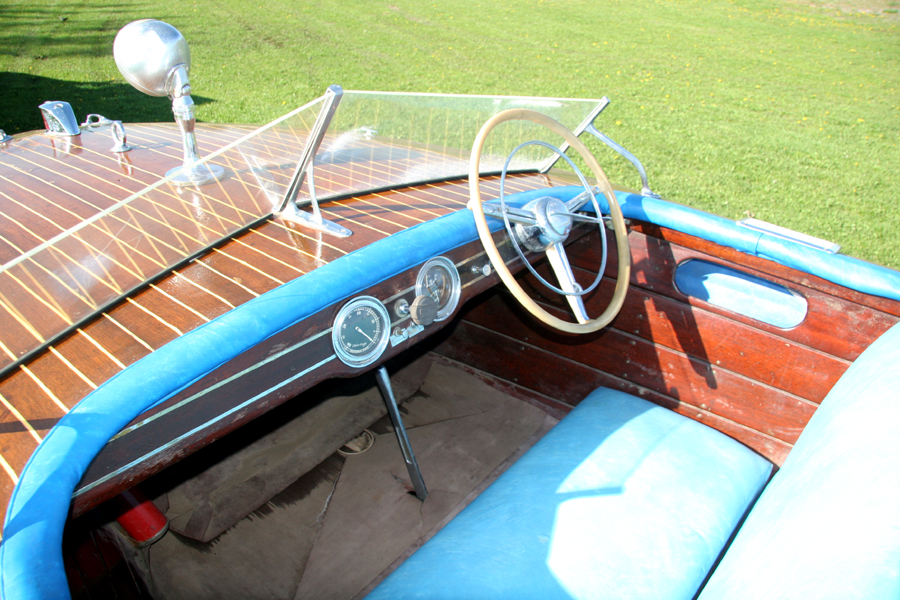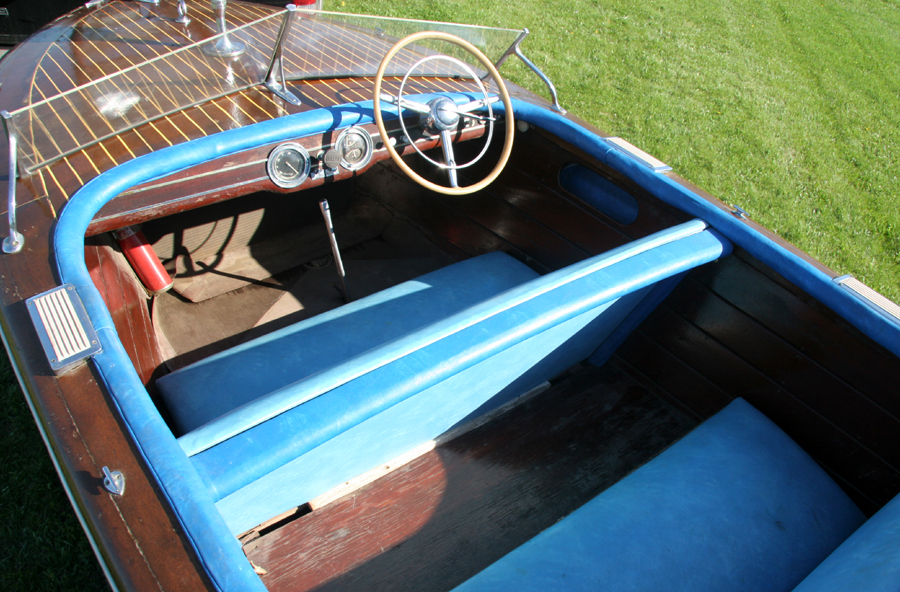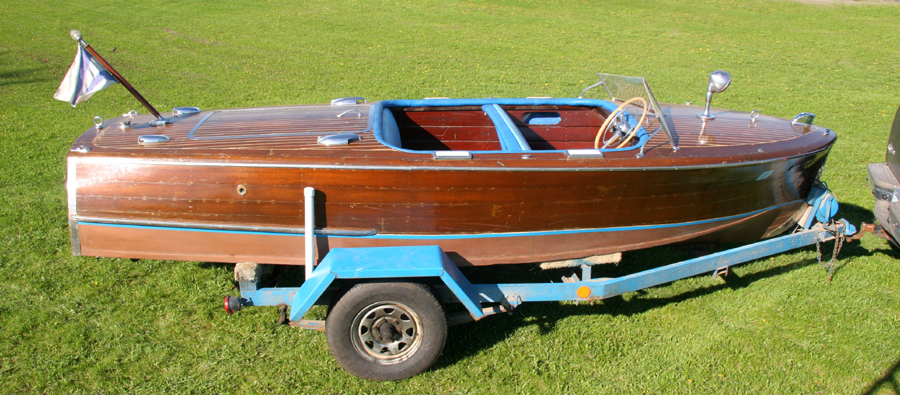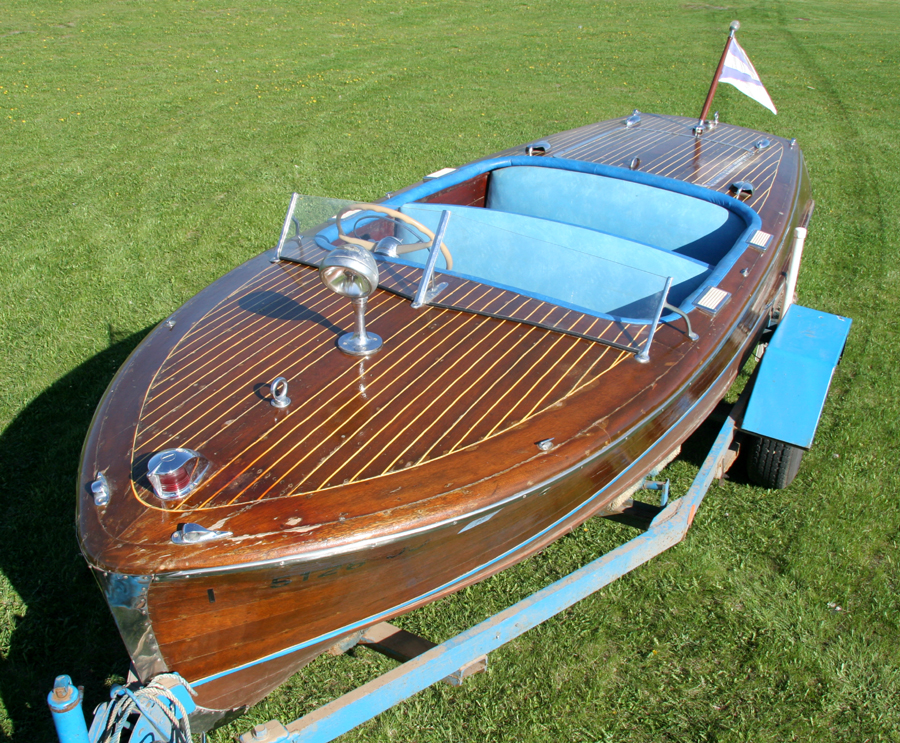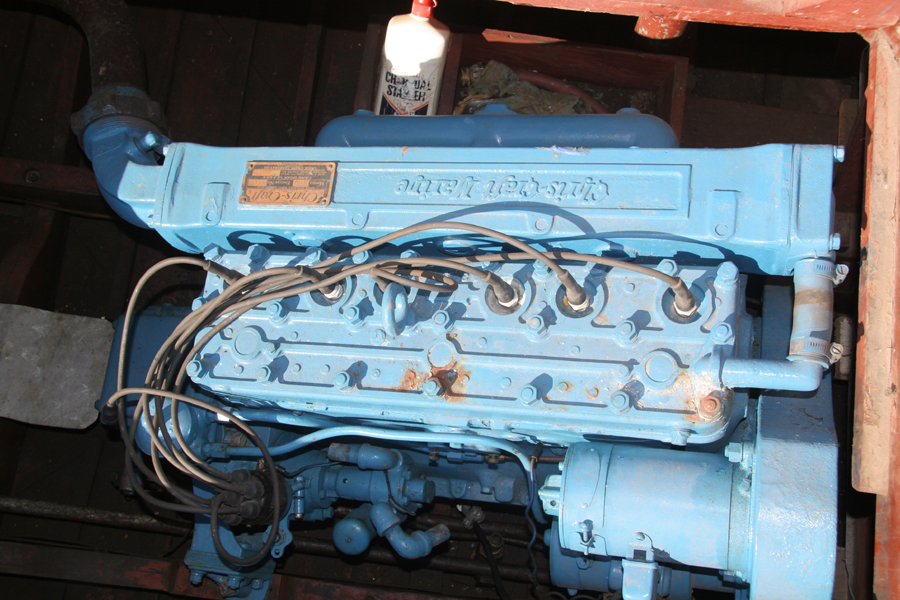 LaPointe's Classic Boat & Motor, Inc.
MAILING ADDRESS: (No Boats Here!)
3824 Sunset Drive, Spring Park, MN. 55384 USA
BOAT SHOWROOM:
Please call for directions to the boat showroom.
Don't just drive to the office, there are no boats here!
The showroom is 45 minutes west of our office.

PHONE: 952-471-3300