1941 19' Chris-Craft Barrel Back
Classic wooden boat in easy project condition with new leather upholstery by Terry Young Interiors. A box of new leather crash pad came with the boat, but is not installed yet. This hull appears to be in exceptional condition and the finish is probably original. Probably has not been in the water since the early 1960s. Silver-faced instruments. Chris-Craft 6-cylinder "M" engine. Trailer included. (39j)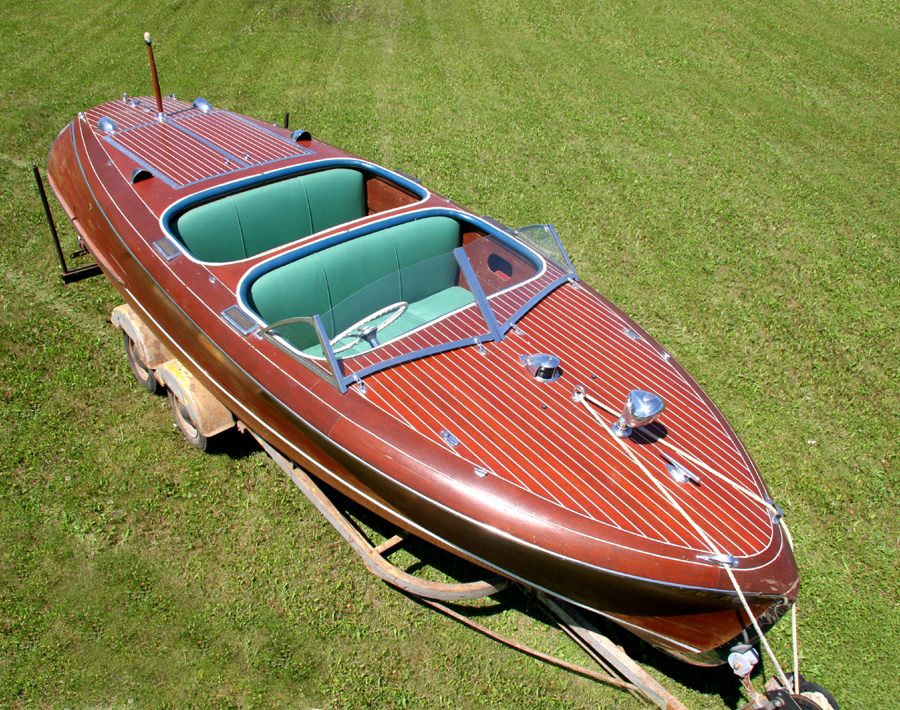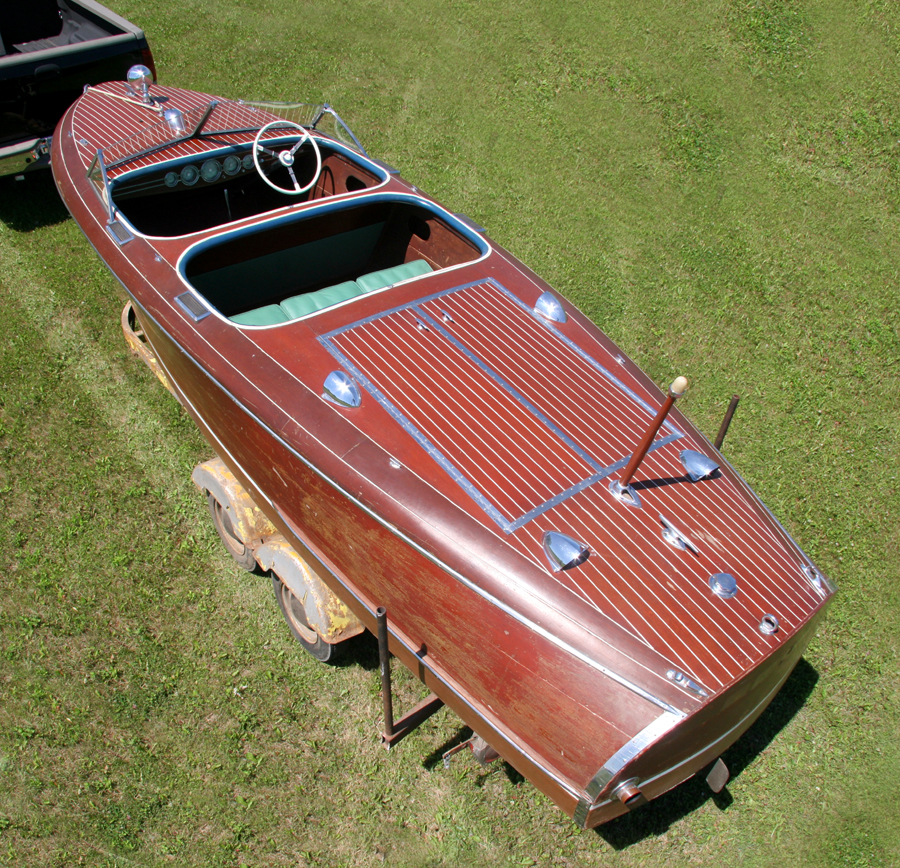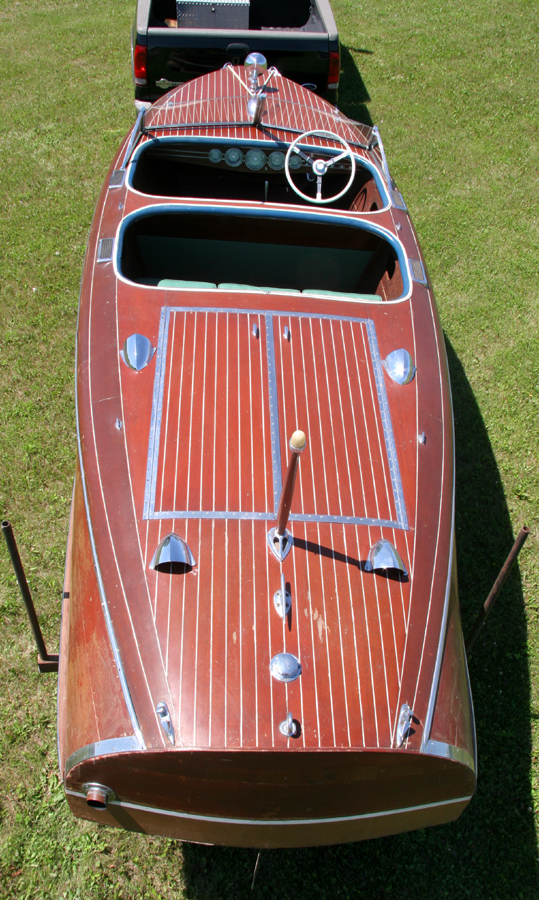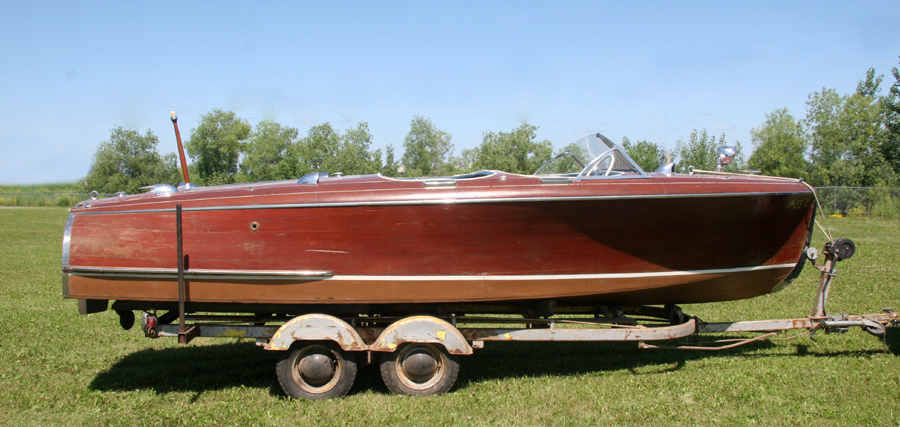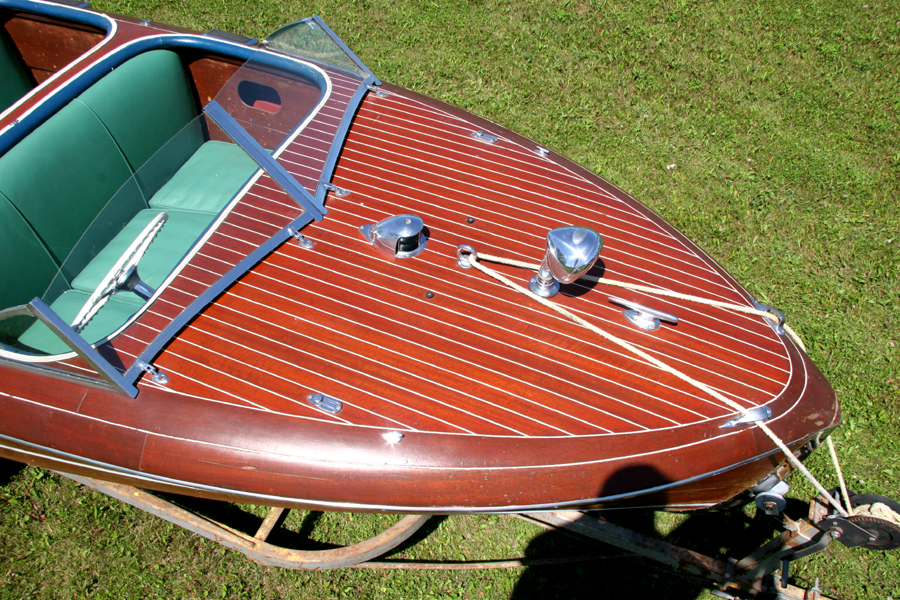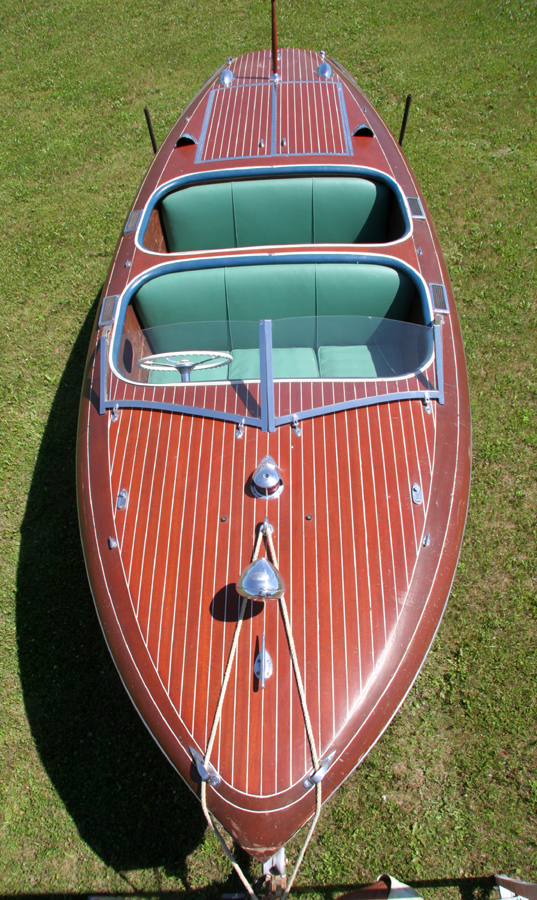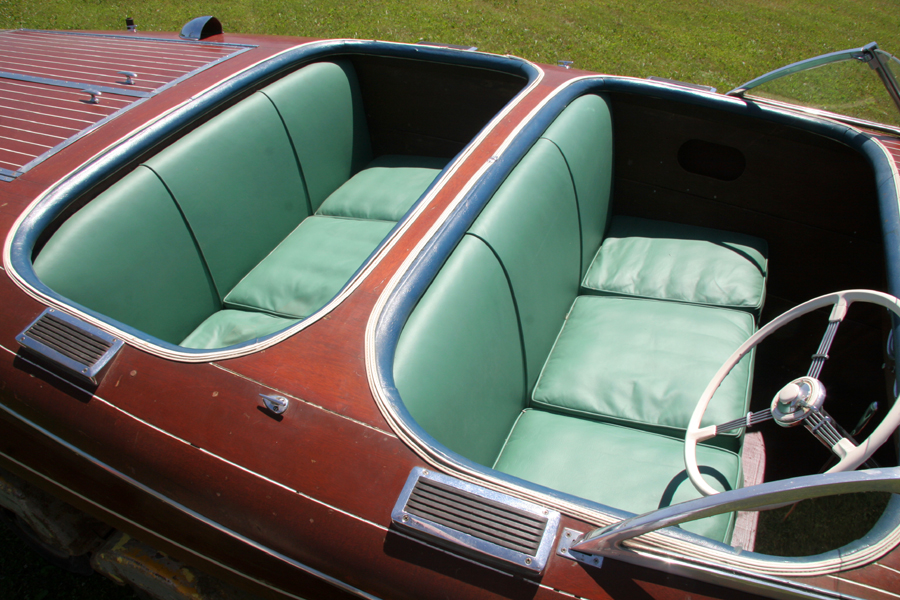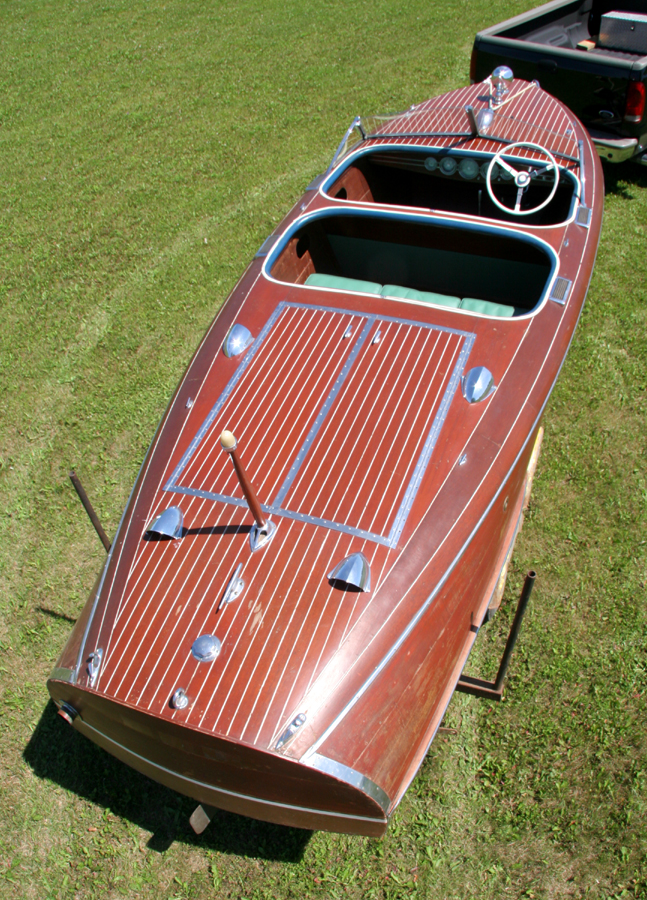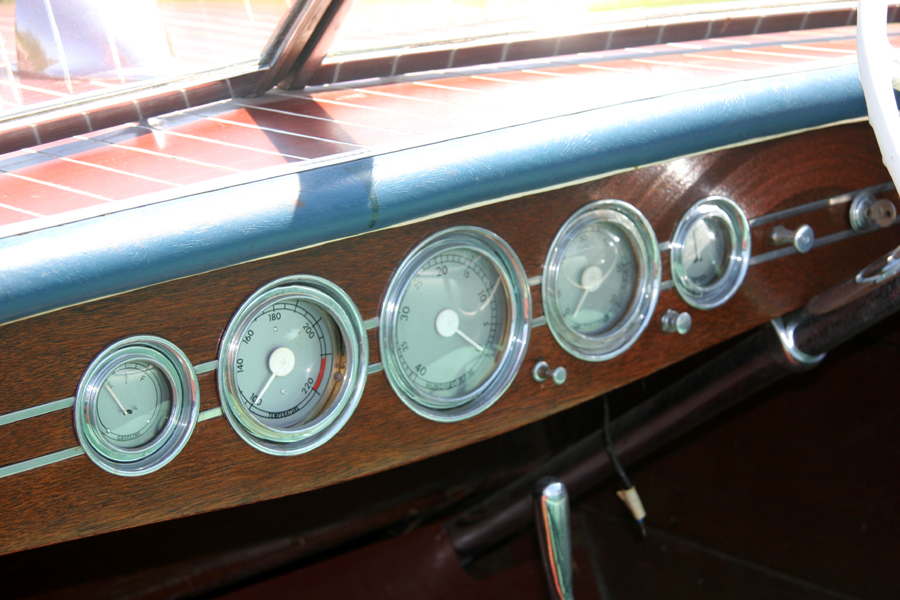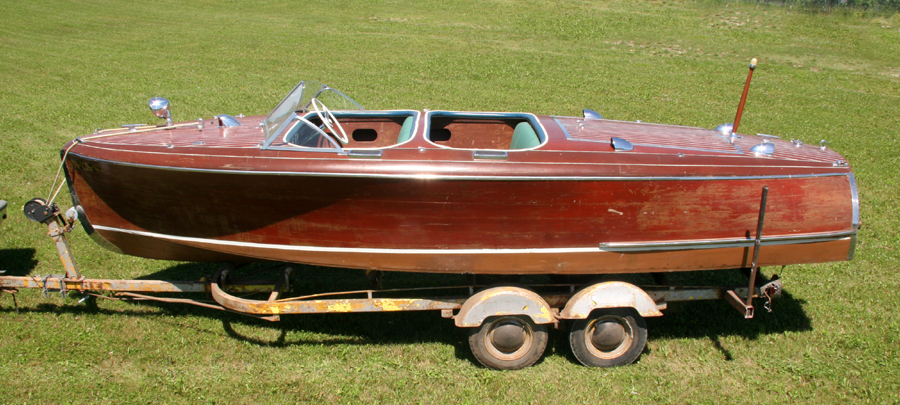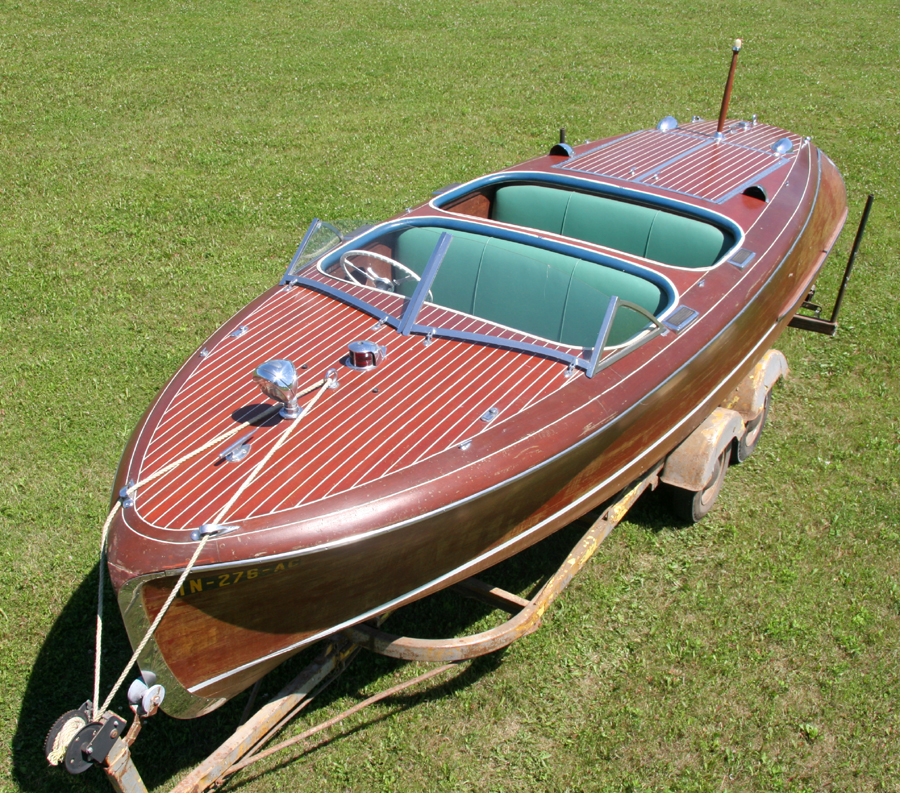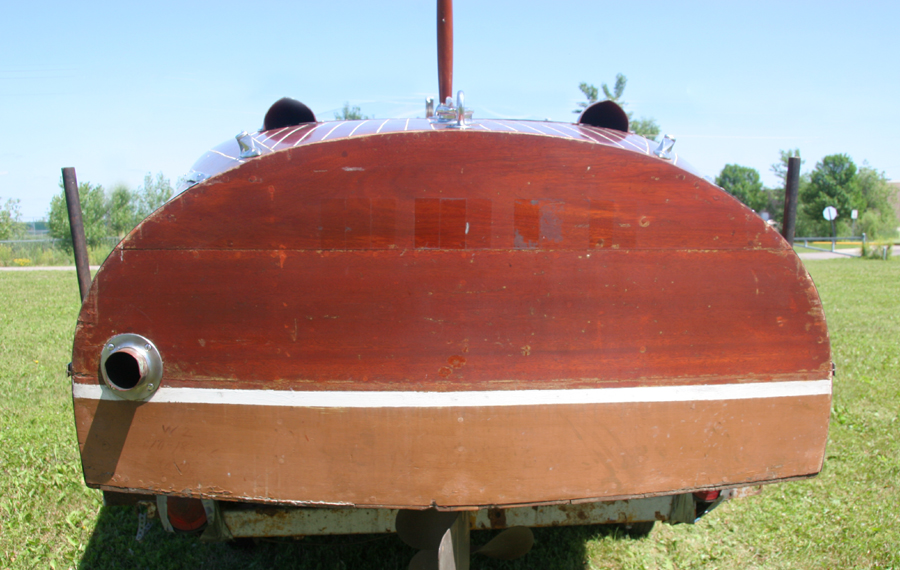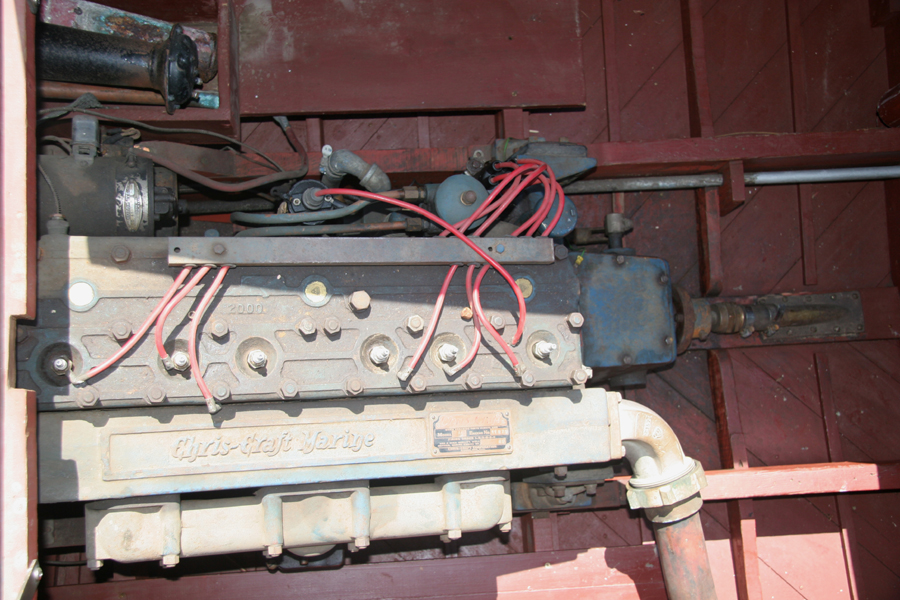 LaPointe's Classic Boat & Motor, Inc.
MAILING ADDRESS: (No Boats Here!)
3824 Sunset Drive, Spring Park, MN. 55384 USA
BOAT SHOWROOM:
Please call for directions to the boat showroom.
Don't just drive to the office, there are no boats here!
The showroom is 45 minutes west of our office.

PHONE: 952-471-3300