1955 19' Chris-Craft Capri - NEW PHOTOS!
Project condition. Someone started this restoration and stripped it down to bare wood. Has been in storage many years. No motor, but we can rebuild one for you out of Mitch's stock of over 100 engines. Trailer included. Note the close-up of the back deck where Mitch sanded to reveal nice pink mahogany wood. Needs seats. Needs stainless rubrail trim. Nice straight hull. $9,995. (8j)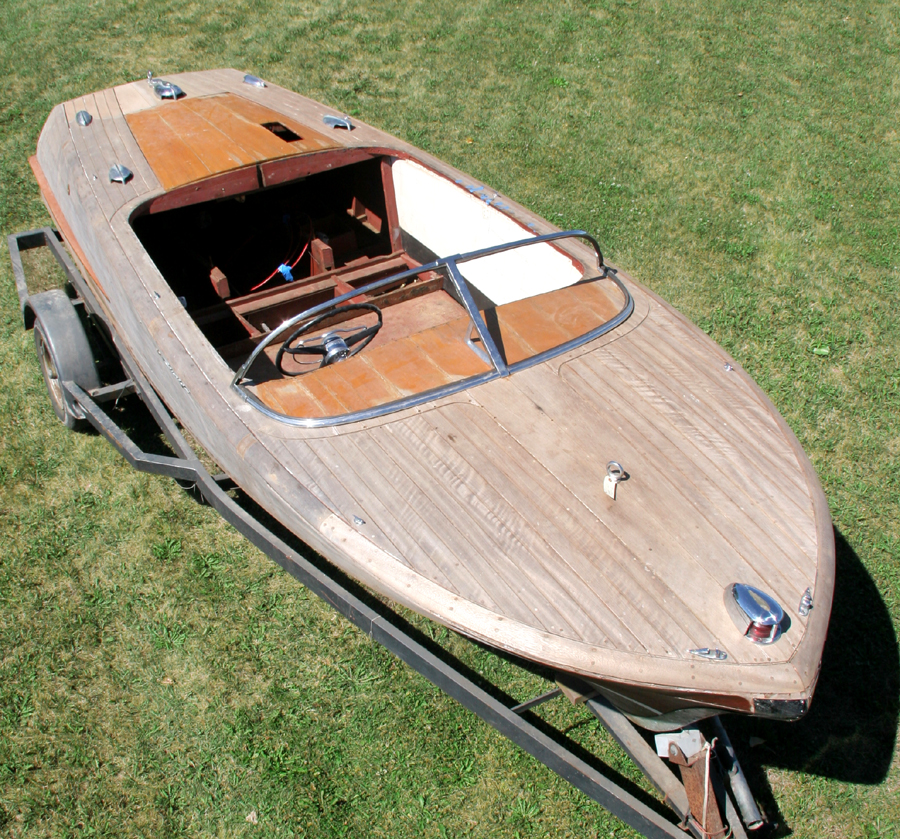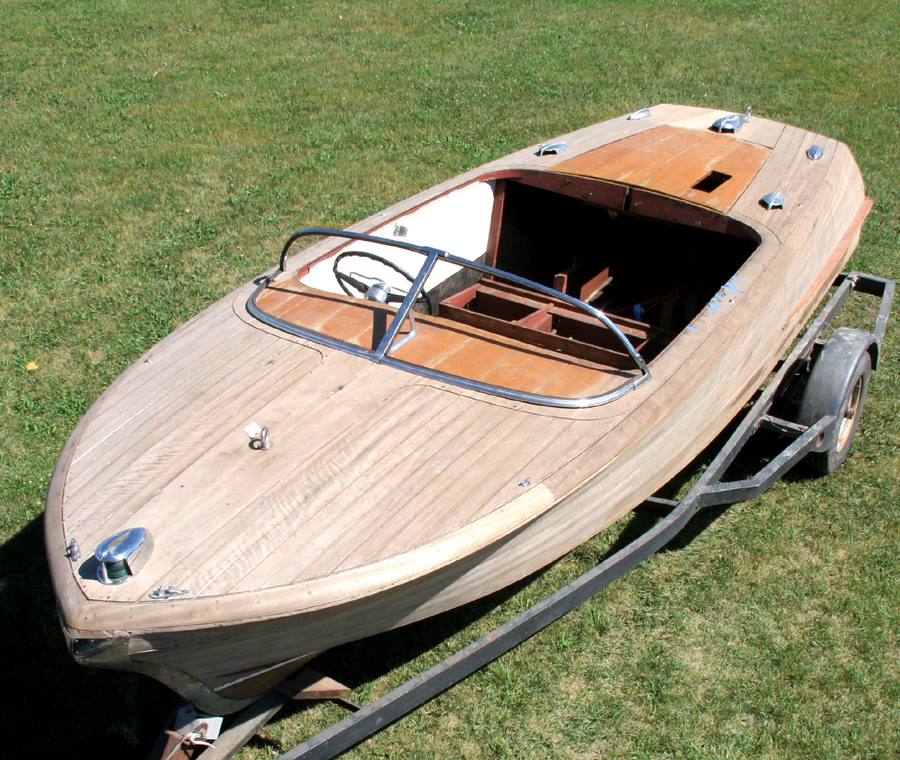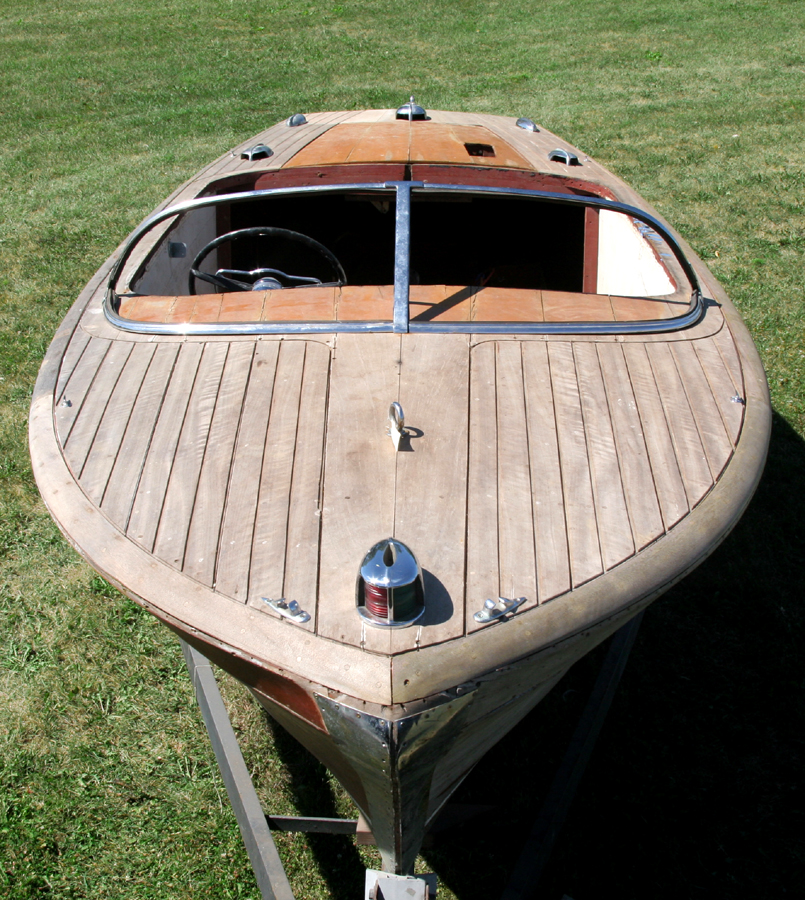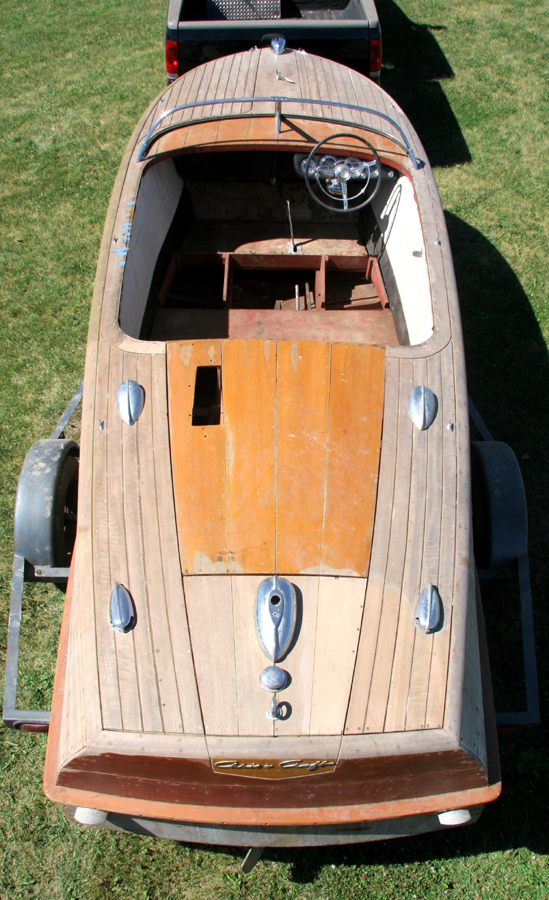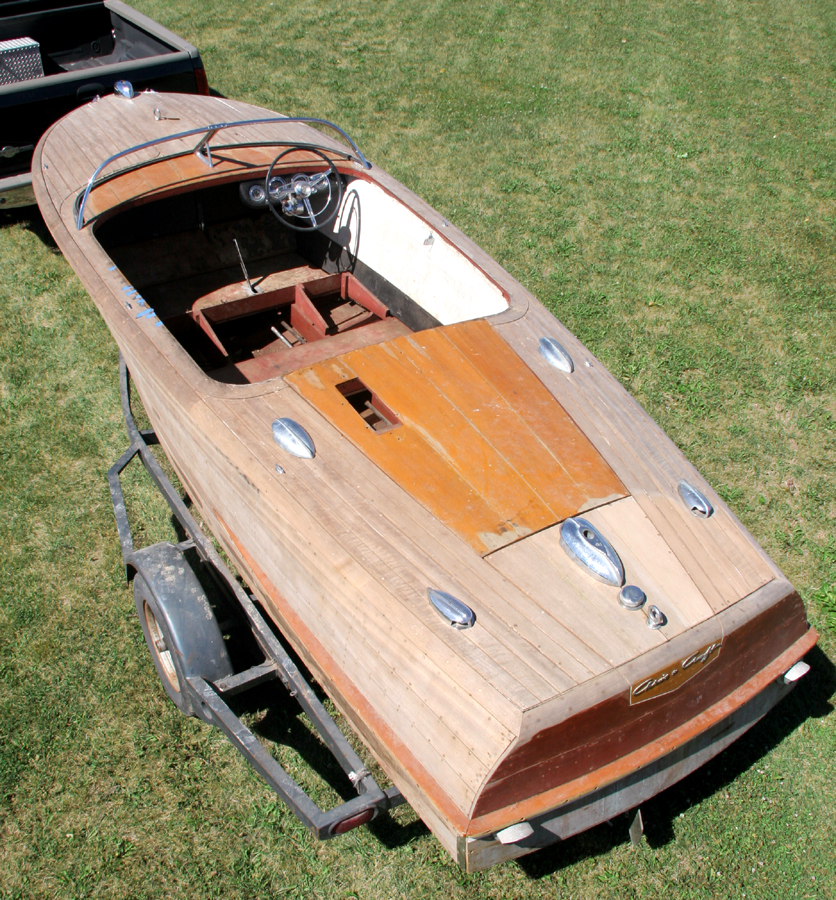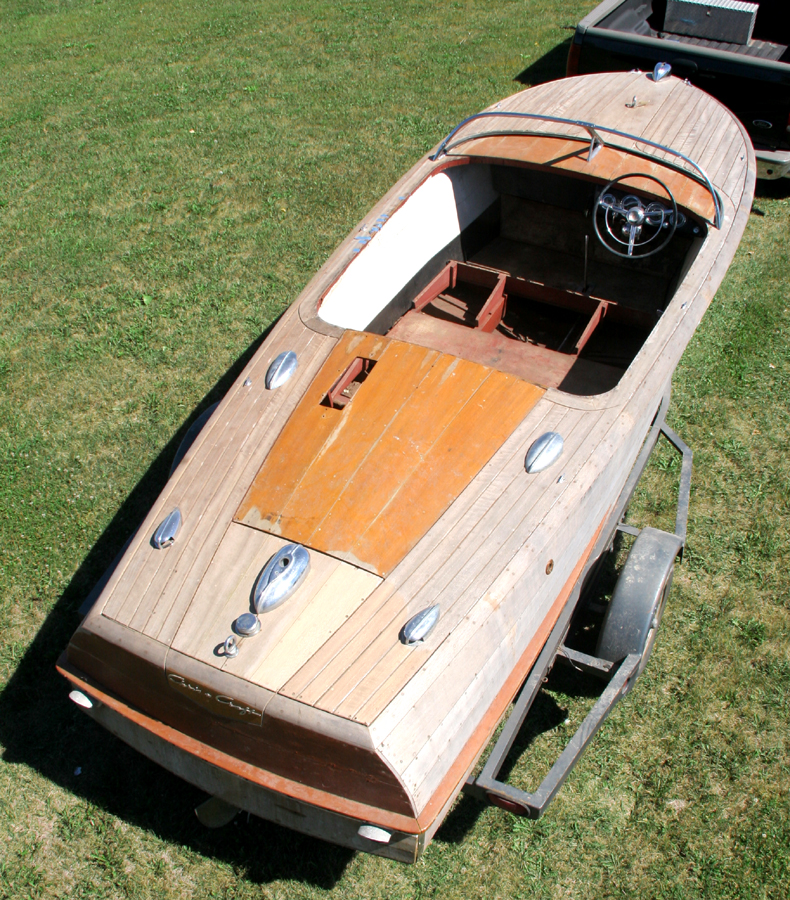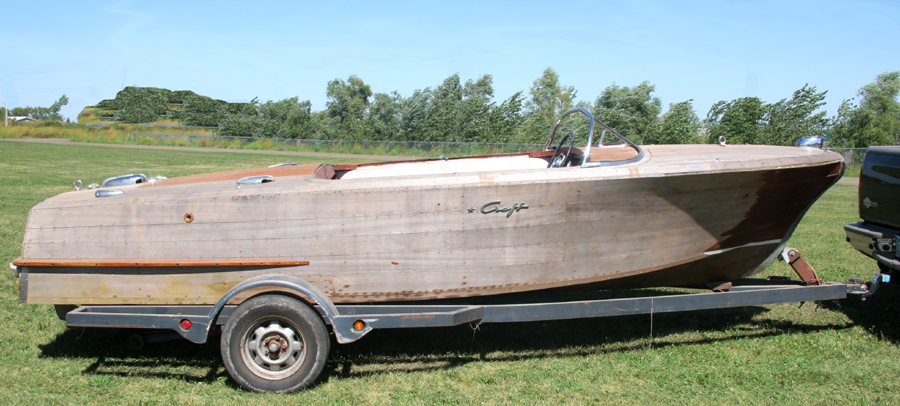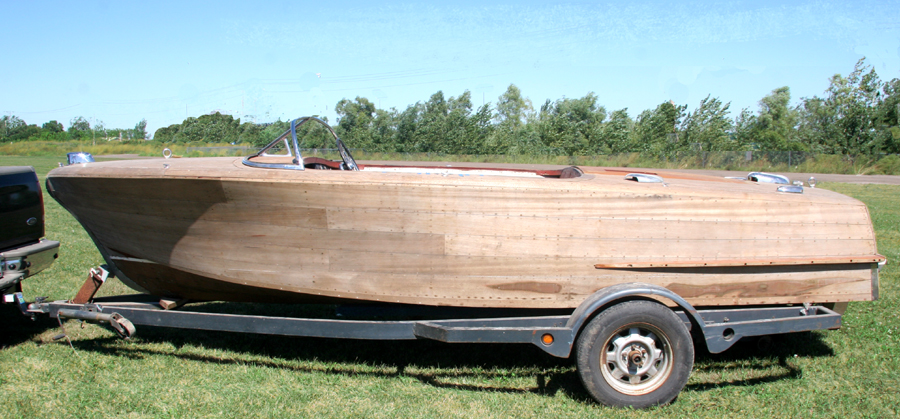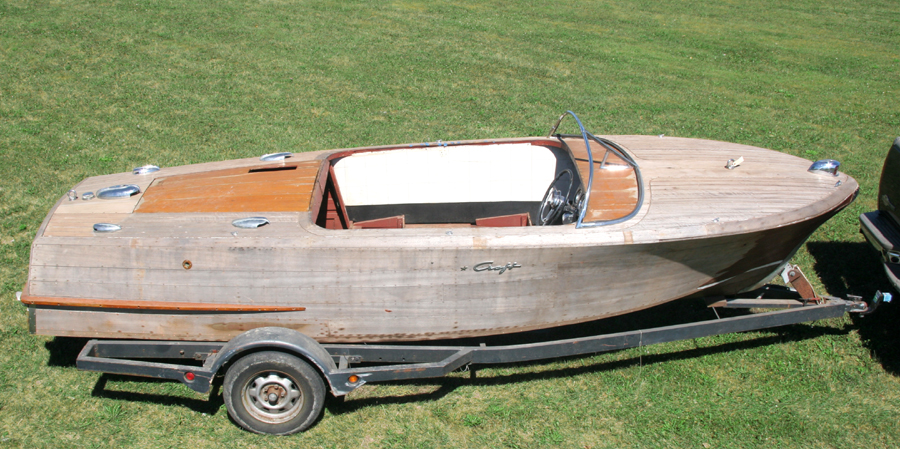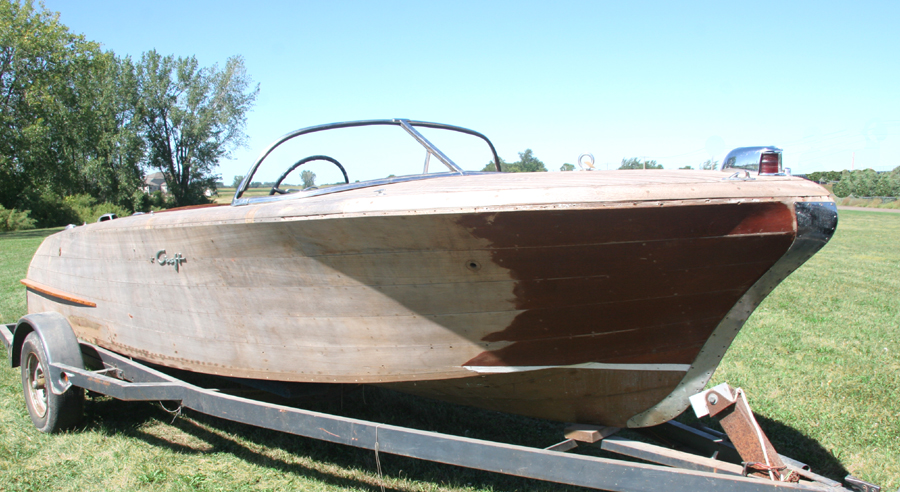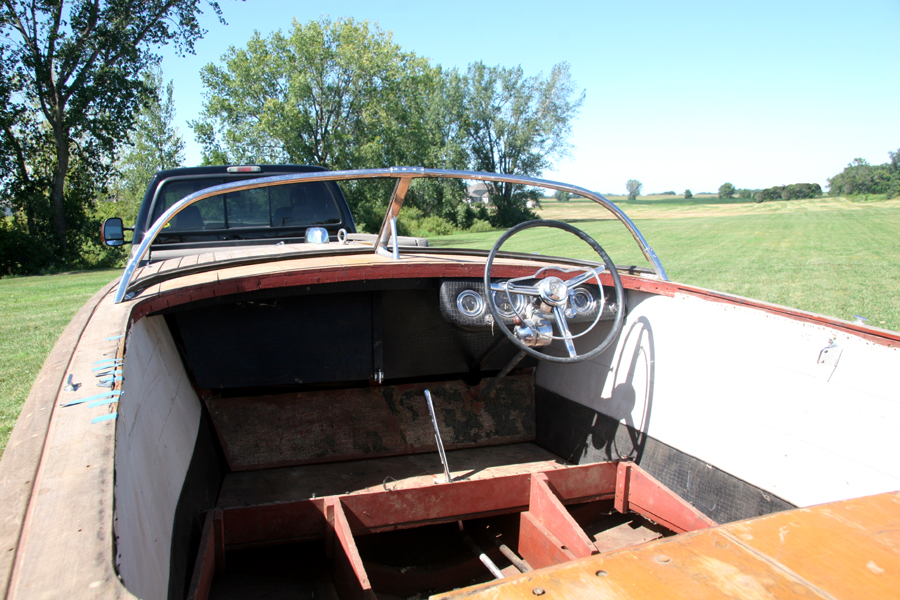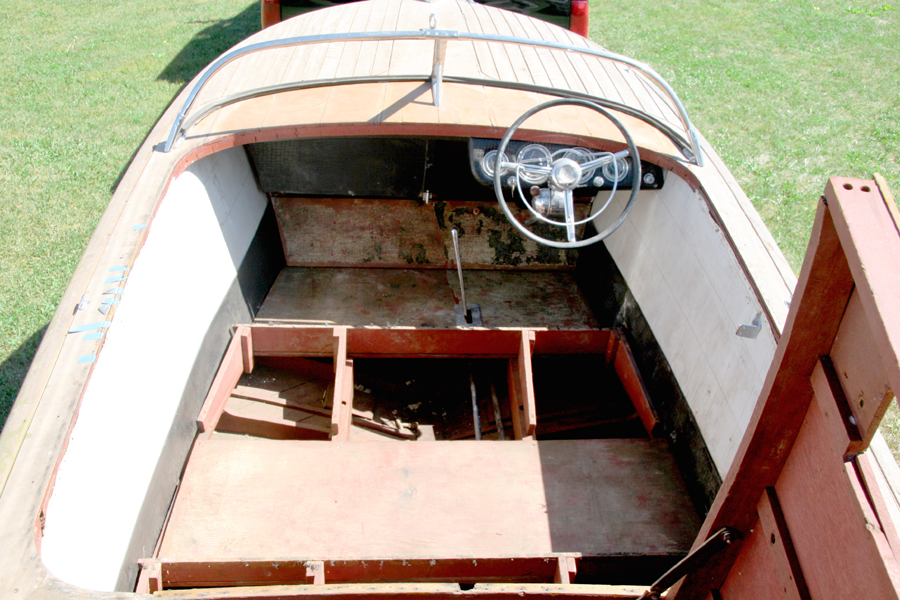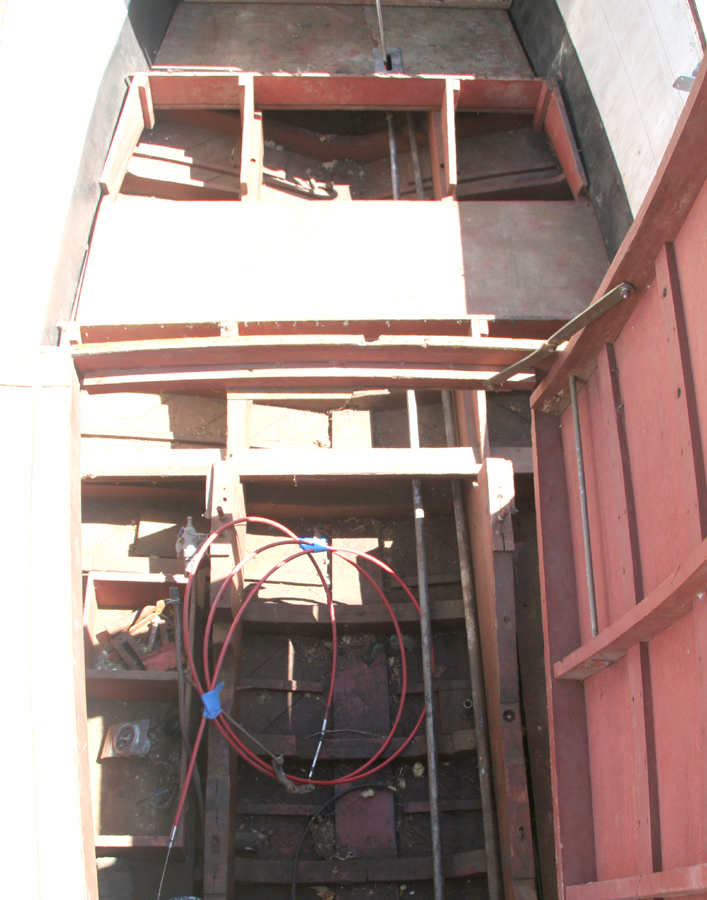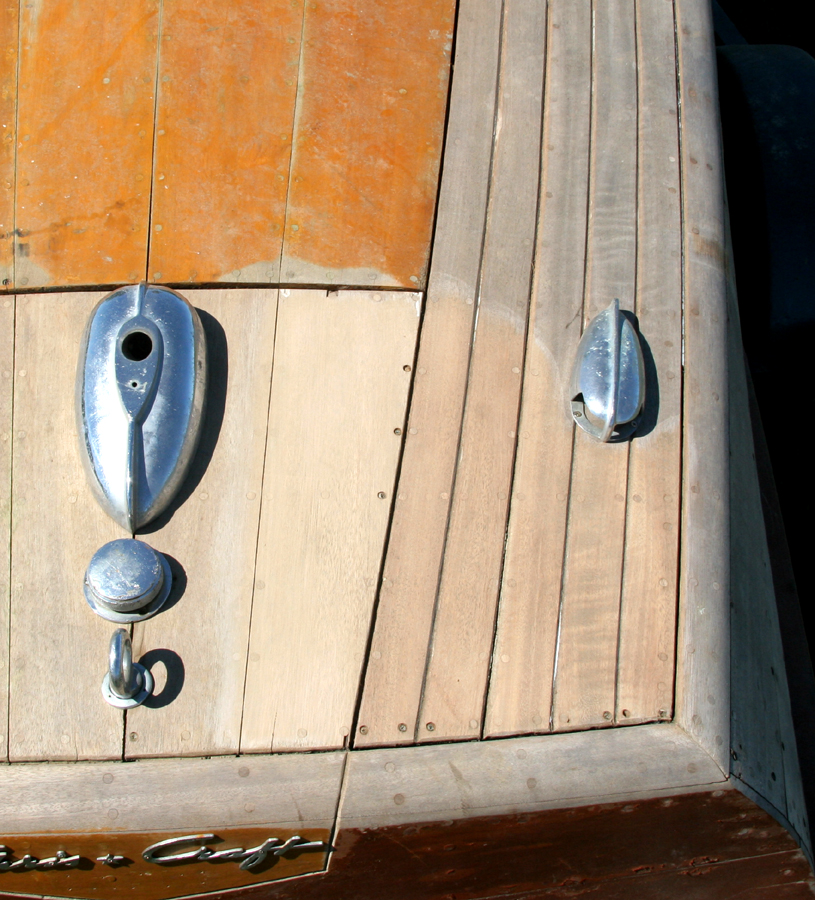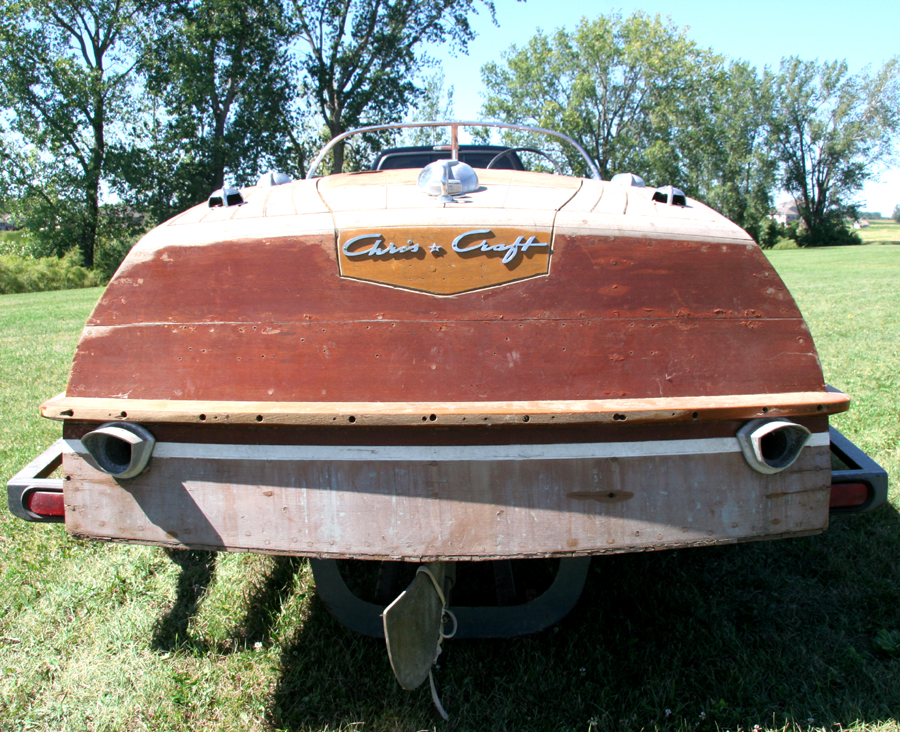 LaPointe's Classic Boat & Motor, Inc.
MAILING ADDRESS: (No Boats Here!)
3824 Sunset Drive, Spring Park, MN. 55384 USA
BOAT SHOWROOM:
Please call for directions to the boat showroom.
Don't just drive to the office, there are no boats here!
The showroom is 45 minutes west of our office.

PHONE: 952-471-3300