Identify Your Chris Craft
Runabout Hull Numbers

Chris-Craft 1955 - 1956 21' Capri

The somewhat rare 21' Chris-Craft Capri is proportionally the same as the more available 19' Capri, but with roomier cockpits and longer decks.

Chris-Craft produced more of the 19' model, probably because it was a bit more affordable and easier to fit in the not-so-big garages of the 1950s.

The entire hull is planked in Philippine mahogany. The blonde engine hatch, king plank, dash and interior ceiling boards are bleached and stained with cordova colored filler stain. Cordova has a bit of yellow pigment, but varnish itself has a golden color, and the blonde color will develop as varnish coats are added.


The Corvette inspired wrap-around windshield is distinctive to this model and is still being produced in California. The windshields for the 19' and 21' models are not interchangeable.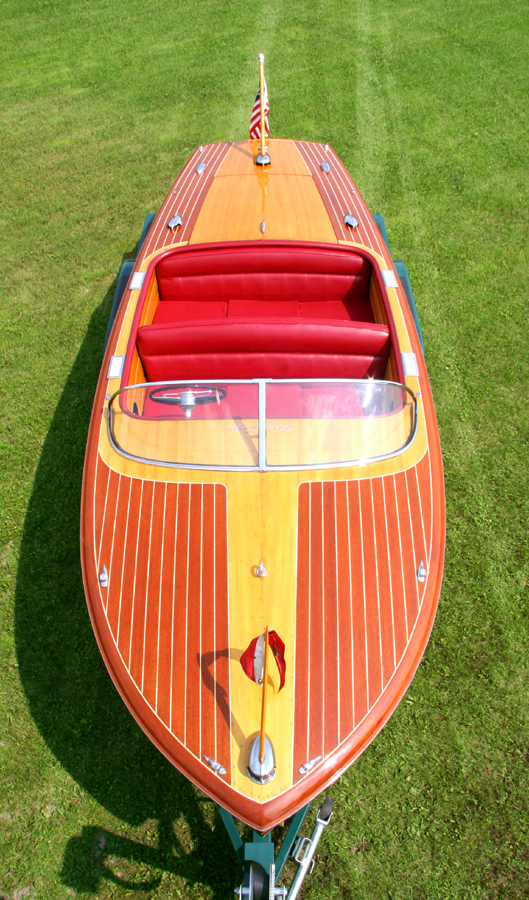 The deck hardware on the above 1955 Capri is original, except for the two chocks midway back on the front deck, and the two chocks at the aft corners. The chocks by the bow light are correct.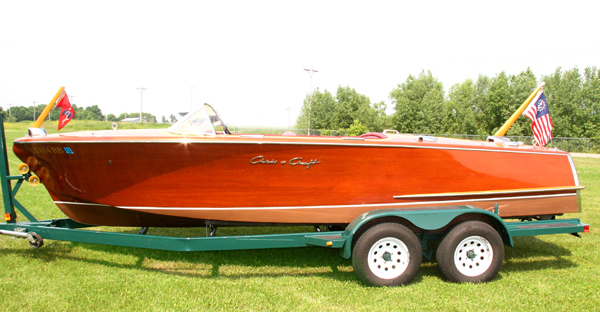 The compound curve at the bow, is referred to as a "bull nose." Also note the 26" Chris (star) Craft chrome logo on the hull sides. The water line on the 21' Capri was white, the bottom paint was copper-bronze.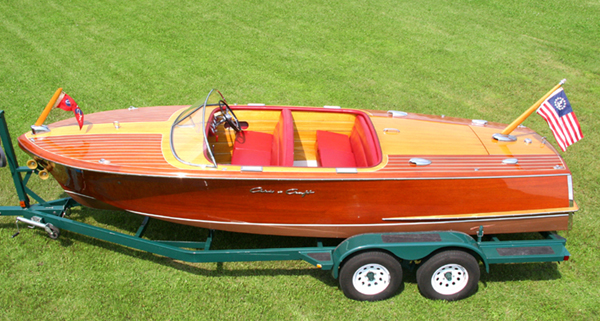 The 1956 21' Capri had blonde interior planking, while 1955 had an all vinyl interior. The interior planking of the above 1955 model has been upgraded to blonde mahogany planking by a previous owner.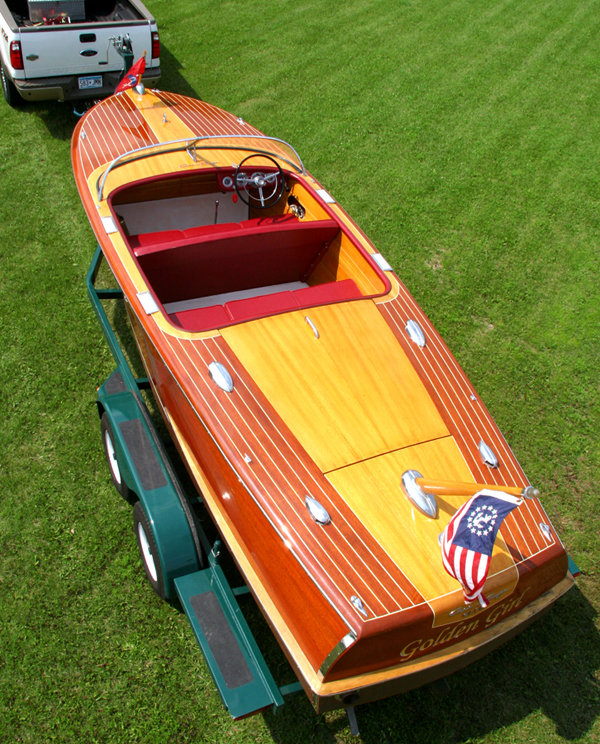 The splash rail wraps around from the side to the transom. The two chocks at the corners of the back deck are not original.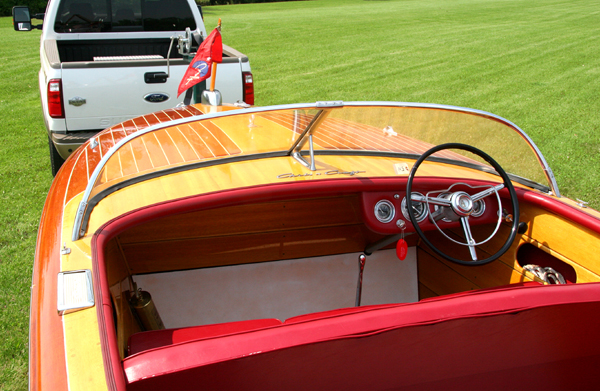 This boat has all red upholstery, but originally the short dash board and the lower half of the seat back were upholstered with black alligator vinyl. Also, the seat bases under the cushions were alligator. Black alligator vinyl is still available today in a pattern that closely resembles the original. A chrome Chris-star-Craft logo was installed on the dash board of both the 1955 and the 1956 model. The white pyramid vinyl flooring continued up the kick panel of the cockpit.


The transom of the 21' Capri was embellished with "Chris-star-Craft" and "CAPRI" chrome logos. The blonde area at the top of the transom is not a separate piece of wood, it is just stained a different color. A seam is routed around the blonde and filled with caulk to match the deck seams.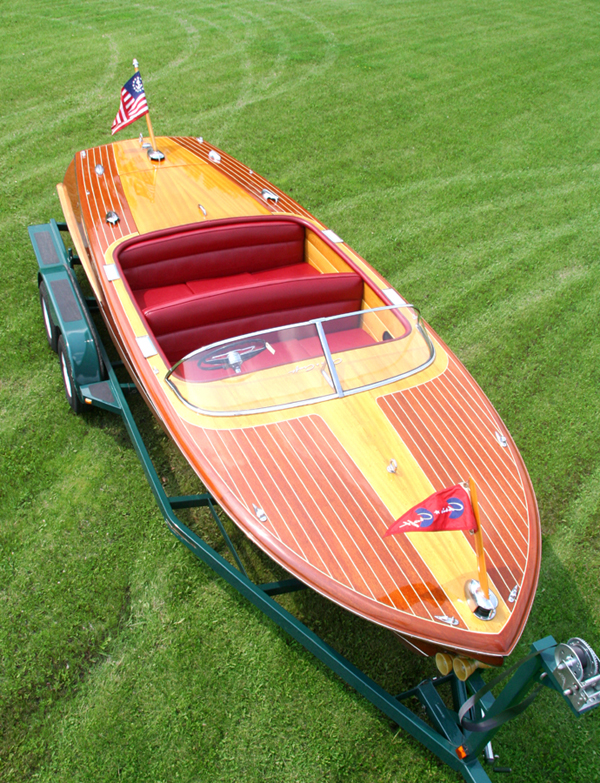 See some bigger pictures of this 21' Chris Craft Capri here.