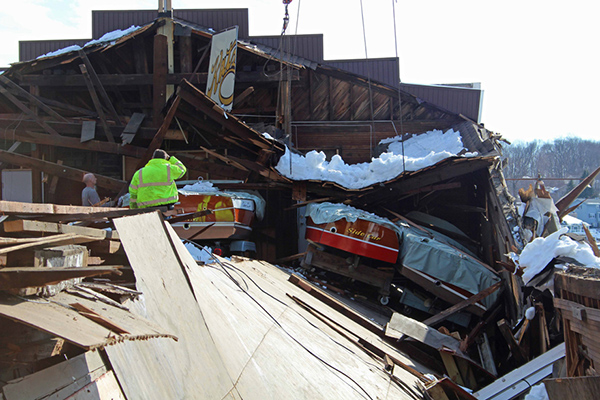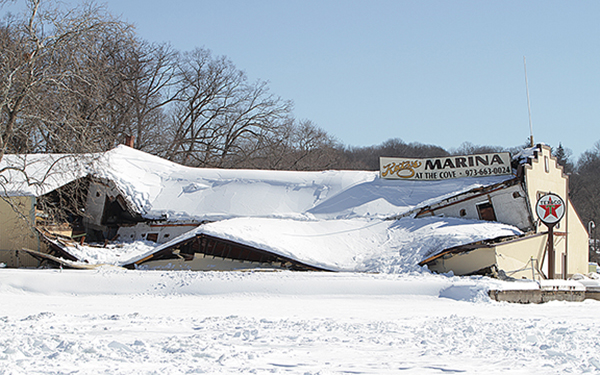 In the early hours of the morning on Feb. 17th, heavy snow caused the roof to tragically collapse on many wonderful wooden boats at Katz's Marina on Lake Hopatcong. The building that collapsed is not the main building, but rather a large storage building. Owner Seth Katz was out of the country at the time, but he rushed home to survey the damage and manage the recovery of the valuable classic wooden boats trapped in the building.
A crane was used to carefully peel back the building, one piece at a time to reveal the boats within. Many boats were lost, but happily many others were spared or received only minimal damage.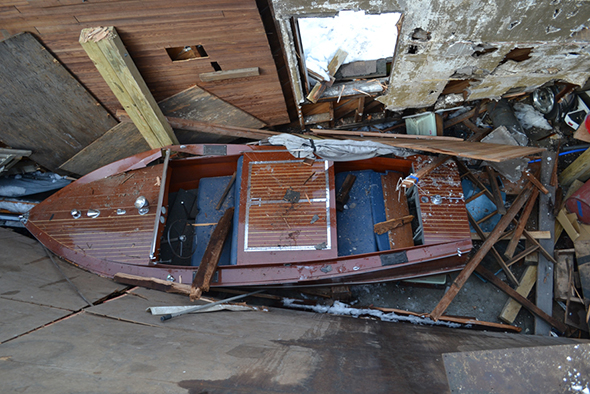 The above Chris-Craft Model 99 fell from the 2nd floor to the main floor and sustained a good deal of damage to the starboard side. Chris-Craft boats have amazingly strong bottoms, so we will hope for the best for the owner of this boat.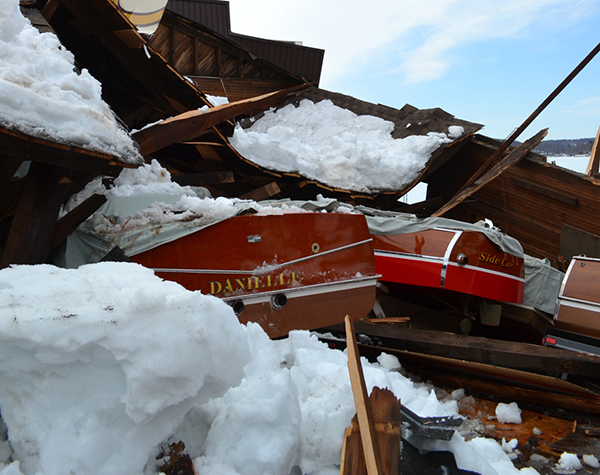 This picture of snow on the roof and Lake Hopatcong in the background is really gut wrenching. One can imagine the lake in summer and the sound of engines running. This has been an exceptionally cold and snowy winter, and all us northerners are more than ready for summer.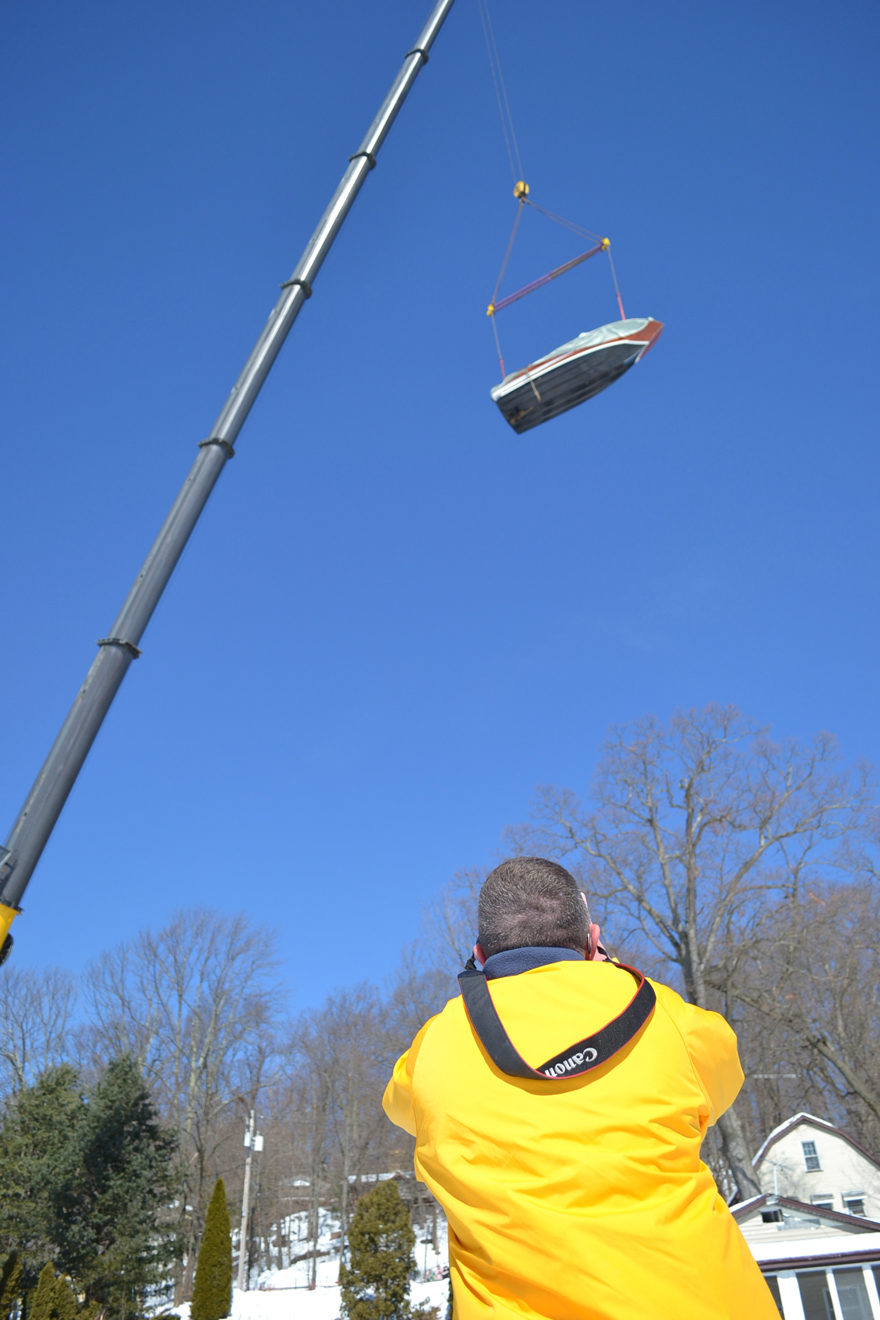 A crane was used to lift out the rescued boats as pieces of the building roof and walls were peeled away. Most of these pictures come from Matt Smith at WoodyBoater.com, the heartbeat of wood boat news.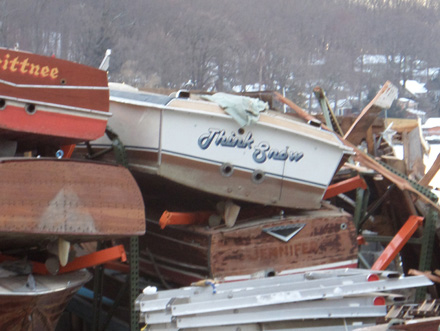 This is painfully humorous… "Think Snow" is not the first name that comes to mind for a boat, but we are definitely thinking about snow today. Mitch will be taking a close look at the depth of snow on the roof of our shop and warehouse. Minnesota has also received a lot of snow this winter, we have a few 6 foot snow banks where the wind has caused drifting.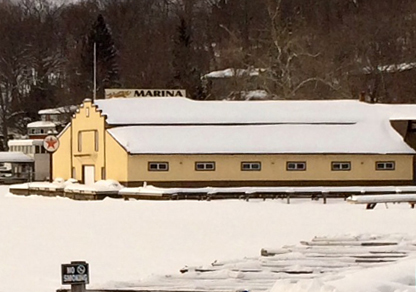 Here's a picture of the building that was taken about 12 hours before it went down. Scary part is… that snow on the roof doesn't really look that deep!
Photos curtesy of Matt Smith of WoodyBoater.com who traveled to NJ to cover this story and capture images of the difficult work of extricating the boats from the building. Be sure to read the rest of the story and see more pictures at www.WoodyBoater.com, the best blog for wooden boat enthusiasts.